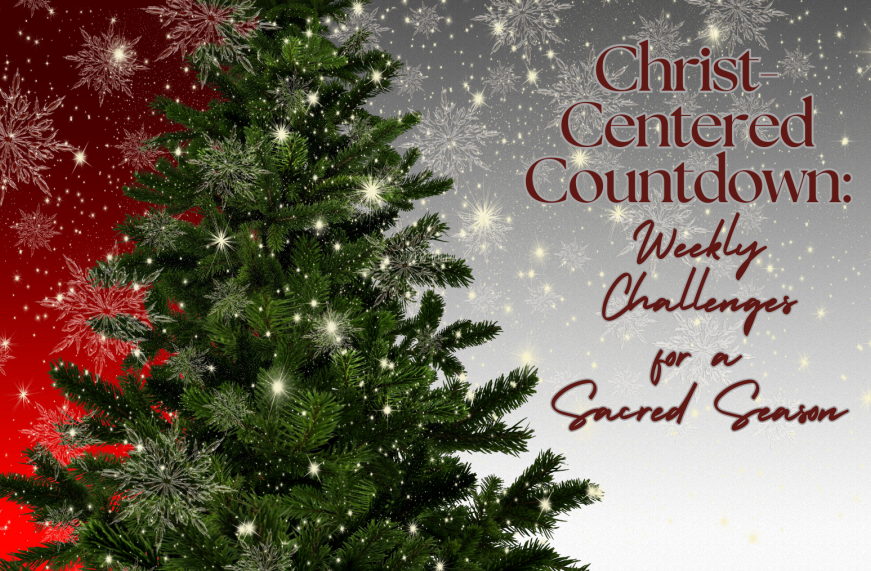 As December unfolds and the holiday season gathers momentum, it's easy to get caught up in the commotion of merriment. It's important to remember what Christmas is really about, beyond the gifts and decorations. Christmas is meant to celebrate the birth of Jesus and the values of love and hope that come with it. Keeping this true meaning a priority over all of the seasonal activities makes Christmastime more meaningful. Doing this helps us appreciate the joy of giving, be thankful for what we have, and enjoy real connections with others.
To help maintain the central focus on Christ's birth throughout the Christmas season, we've crafted a calendar that has been thoughtfully designed to steer your attention back to the spiritual essence of Christmas, providing simple yet meaningful ways to honor and celebrate the joyous occasion of Jesus' birth. From simple acts of kindness to finding quiet moments of connection, each daily suggestion is a simple nudge to shift your attention from the busy routine to what really matters during the holiday season. When you use this calendar, you voluntarily make room for joy, kindness, and the true meaning of Christmas throughout the month. Take this opportunity to make the season more meaningful and share the warmth of Christ's love with those around you. Challenge yourself to follow through with two activities from the calendar each week.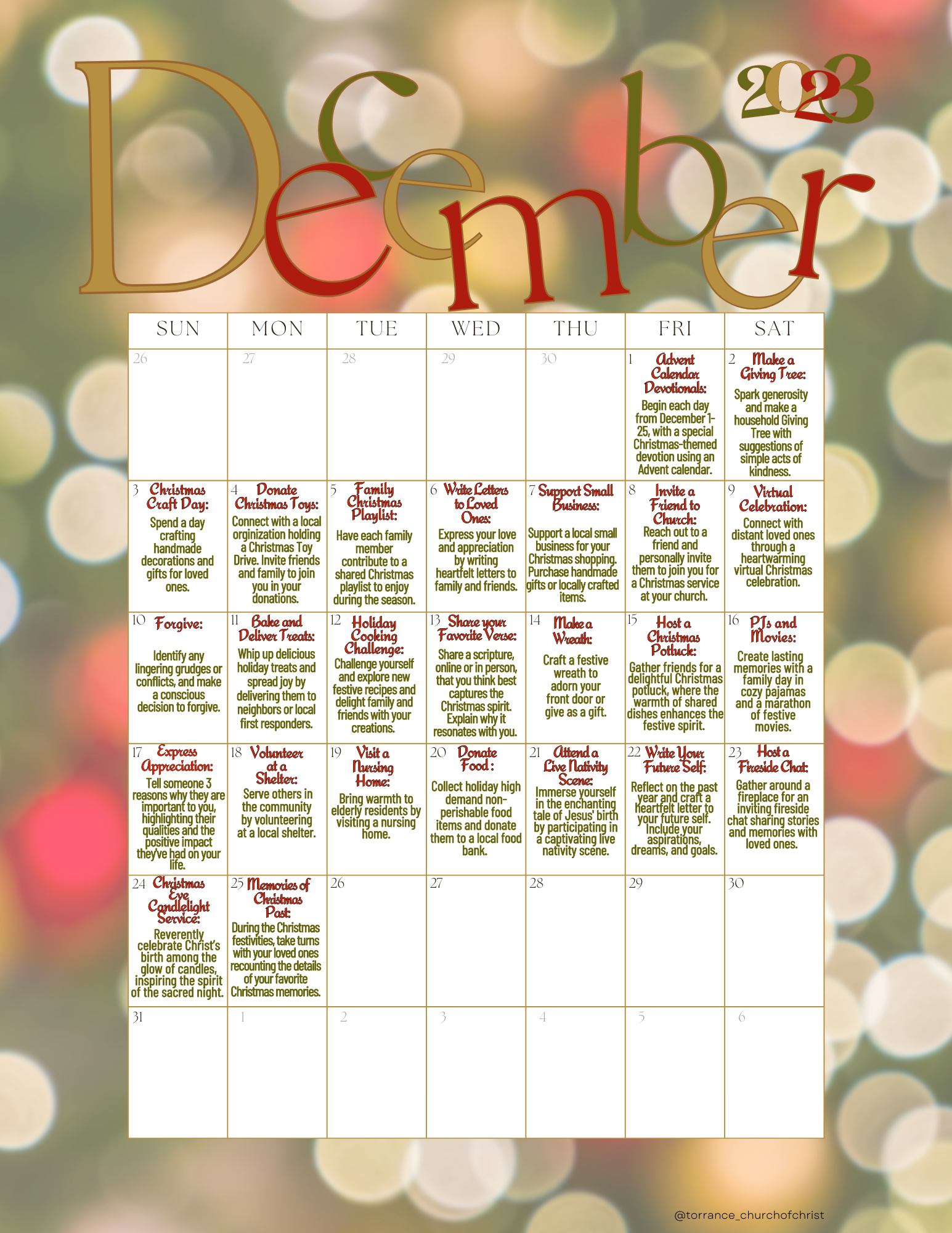 Feel free to download a copy of the calendar, or follow us on social media, where we will share each day's challenge on our stories. You'll notice that on December 1, the challenge is to begin each day with an Advent Calendar Devotional. We've gone ahead and created a devotional for December 1-25. You can find a printable version for download, and we will also be sharing each devotional on social media, too.
Download a copy of the Christmas Calendar Challenge Here
Download the Daily Advent Calendar Devotionals Here
Follow Us on Instagram Here
Follow Us on Facebook Here
Accept the Challenge
As we roll through December, think of this calendar as a friendly guide steering us back to what Christmas is all about. Each day's idea, from spreading kindness to taking a moment for some soul-searching, is a simple way to keep the holiday spirit real. In the thick of the holiday chaos, let's make these little choices to add some joy, spread positive energy, and remember what Christmas is truly about. May our days be filled with giving, thoughtful moments, and a good dose of the real magic of Christmas.
-Torrance Church of Christ