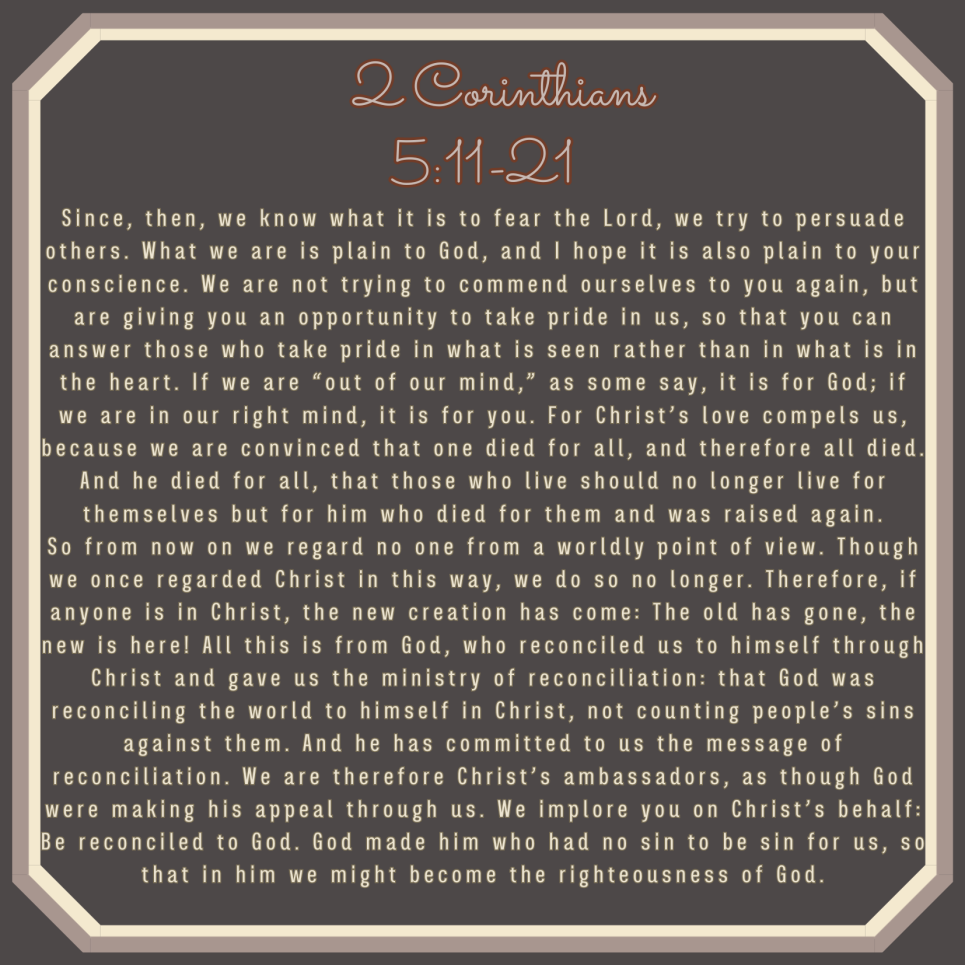 Living a grace-filled life is a journey marked by compassion, forgiveness and an unwavering commitment to love and understanding. At its core, it reflects the essence of 2 Corinthians 5, which implores us to live with a renewed perspective. This scriptural passage encourages us to shed our old selves and embrace the power of grace, both in our relationship with the Divine and in our interactions with others. It reminds us that grace is not merely an abstract concept but a guiding principle that calls us to extend compassion, forgiveness, and love, forging deeper connections with those around us and nurturing our own spiritual growth. In a world often marked by strife and judgment, living a grace-filled life stands as a beacon of hope, illuminating the path to greater understanding and spiritual fulfillment. Below, we have shared recommendations to help you make grace a daily habit.
Here's the Advice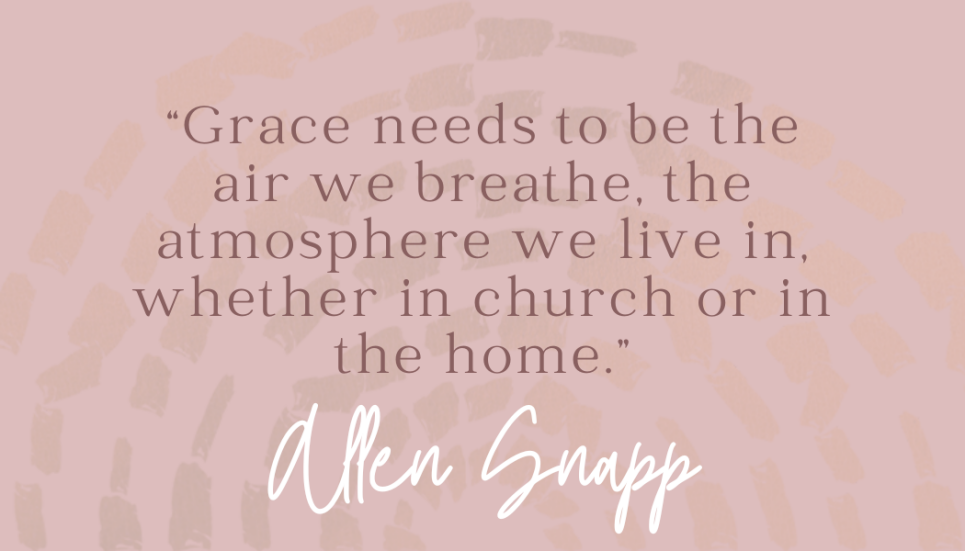 Acknowledge Your Need for Grace: Recognize your imperfections and the fact that you need God's grace every day. Admitting your shortcomings and dependence on God's grace is the first step.
Pray for Grace: In times of difficulty or temptation, pray for God's grace to help you navigate challenges and make wise choices.
Read Scripture: Regularly read and meditate on the Bible, focusing on passages that emphasize God's grace and forgiveness. This helps you internalize the concept of grace.
Here are some great verses to help you reflect on grace
Practice Forgiveness: Just as you receive God's forgiveness, extend it to others. Practice forgiveness in your relationships, both in big and small matters, as a reflection of God's grace.
Show Kindness and Mercy: Be intentional about showing kindness and mercy to others in your daily interactions. Small acts of kindness can be a reflection of God's grace.
Practice Humility: Recognize that none of us is perfect, and we all make mistakes. Embrace humility by acknowledging your own faults and avoiding self-righteousness.
Practice Grace Under Pressure: In challenging situations, remind yourself of God's grace and try to respond with patience, understanding, and forgiveness.
Start Your Day with Gratitude: Begin your day with a prayer of gratitude for the grace God has shown you. Reflect on the blessings in your life and thank God for His mercy.
Download printable gratitude journal pages here
Practice Patience: Be patient with yourself and others. Recognize that growth and transformation often take time, and grace allows for this process.
Actively Participate in Your Faith Community: Active participation in a community, such as a church, can provide support and encouragement in embracing grace in daily life. Fellowship with other believers can be a source of grace.
Share Your Testimony: Share your experiences of God's grace with others. Your story may inspire and encourage someone else to embrace grace in their own life.
Serve Others: Engage in acts of service and volunteer work. Serving others is a tangible way to demonstrate God's love and grace in action.
Need some ideas to serve for extra daily grace?
Seek Reconciliation: If you have conflicts or broken relationships, take steps toward reconciliation. Seek forgiveness and extend grace to those who have wronged you.
Practice Self-Compassion: Extend grace to yourself as well. Don't be too hard on yourself for your mistakes. Remember that God's grace is sufficient even in your weaknesses.
Study Grace: Study the teachings of theologians and scholars who have explored the concept of grace in depth. Reflect on how their insights can deepen your understanding.
Reflect and Repent: Regularly take time for self-reflection and confession of sins. Confession is an acknowledgment of your need for God's grace and a step toward receiving it.
Stay Mindful of God's Presence: Throughout the day, remind yourself of God's presence with you. This awareness can help you rely on His grace in all situations.
In Brief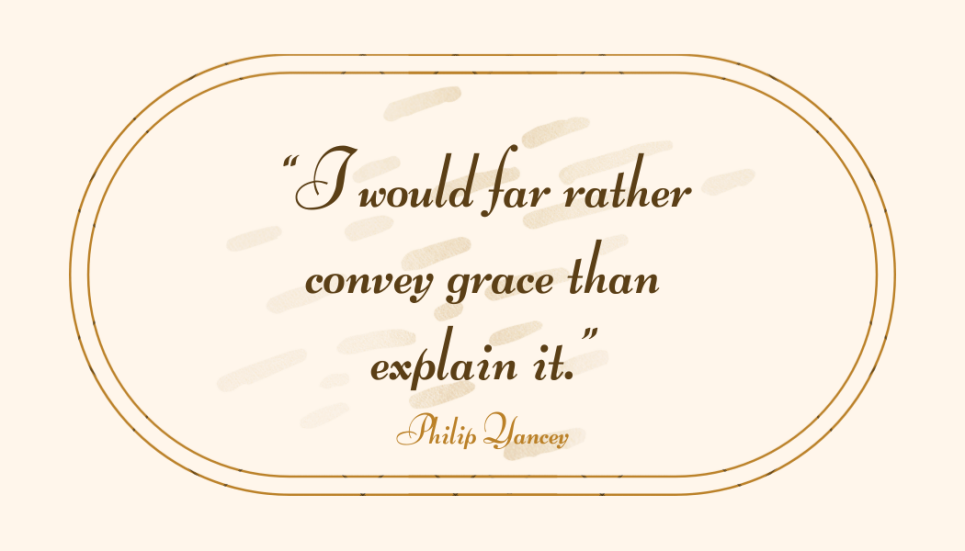 A grace-filled life invites us to be ambassadors of reconciliation, reflecting God's love and mercy in every aspect of our existence. When we apply grace to our daily interactions, we not only foster empathy and understanding but also create a more compassionate and harmonious world, leading to a sense of fulfillment and inner peace. Being graceful aligns with our higher values and principles, giving us a sense of purpose and fulfillment.
Embodying grace is an ongoing journey, and no one is perfect in this endeavor. However, when you stay connected to God, through prayer and worship, you can continually draw from His wellspring of grace. By consciously integrating these practices into your daily life, you can grow in your understanding and experience of God's grace and extend it to others.
- Torrance Church of Christ