It is important to humble yourself and give thanks for all of the blessings you've been blessed with. We've gathered a list of Bible verses to ponder on and encourage feelings of gratitude and thankfulness in your heart.
Bible Verses Pertaining to Gratitude and Thankfulness: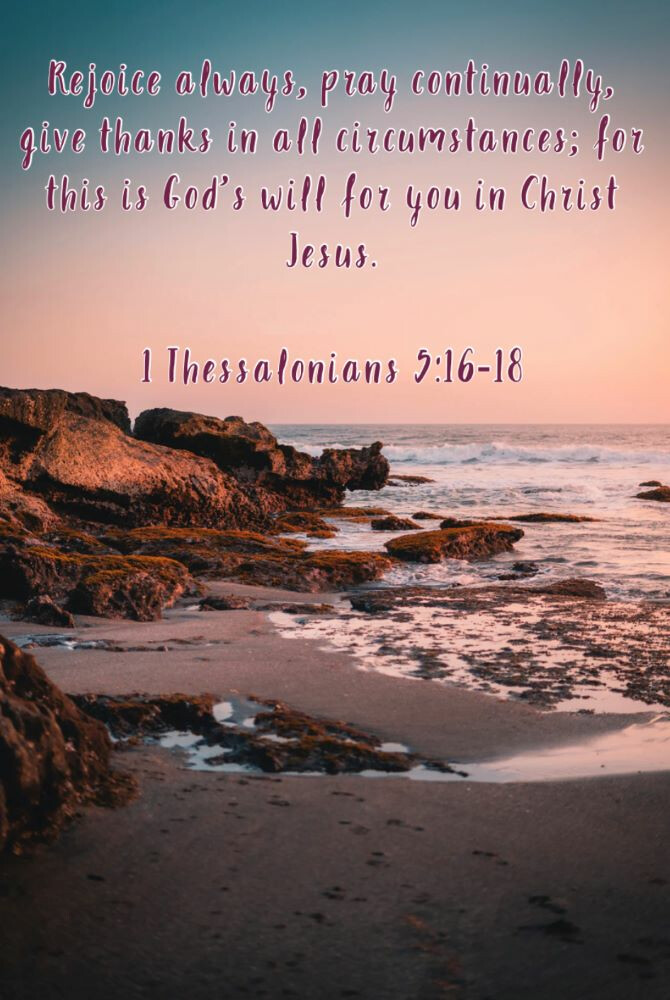 So then, just as you received Christ Jesus as Lord, continue to live your lives in Him, rooted and built up in Him, strengthened in the faith as you were taught, and overflowing with thankfulness.
Colossians 2:6-7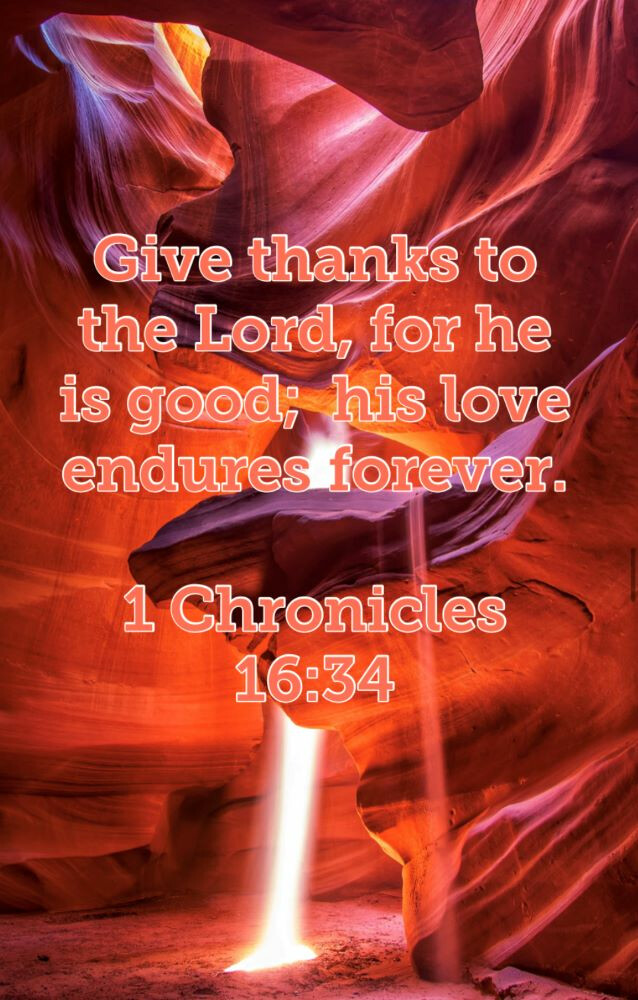 The Lord will surely comfort Zion and will look with compassion on all her ruins; he will make her deserts like Eden, her wastelands like the garden of the Lord. Joy and gladness will be found in her, thanksgiving and the sound of singing.
Isaiah 51:3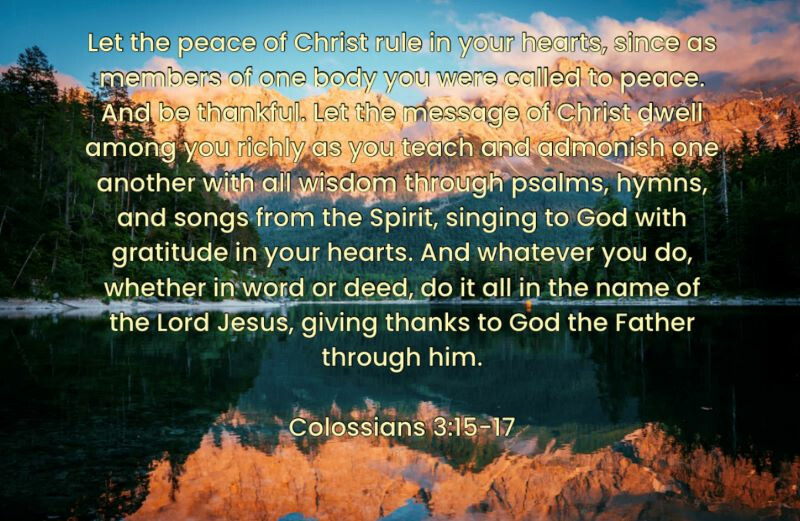 always giving thanks to God the Father for everything, in the name of our Lord Jesus Christ.
Ephesians 5:20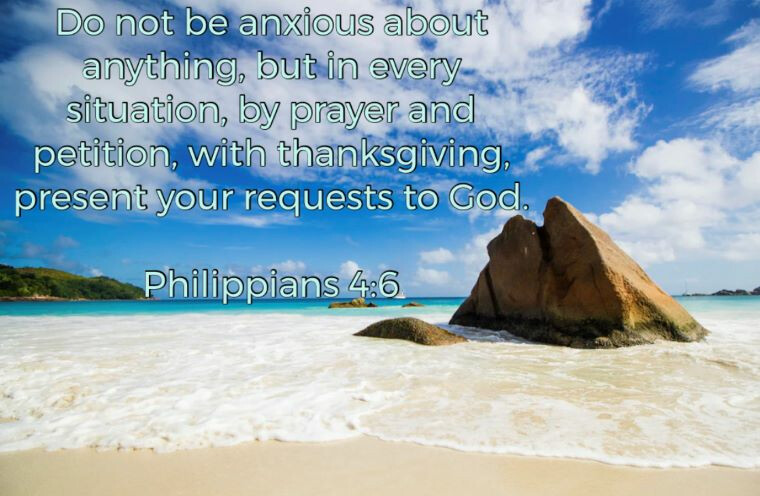 Give thanks to the Lord, for he is good; his love endures forever.
Psalm 107:1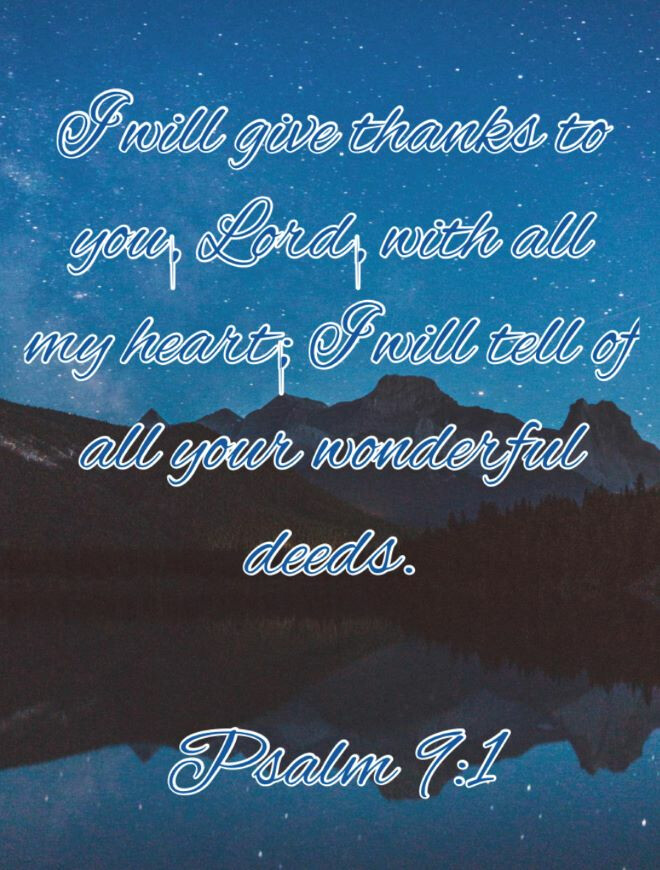 Sing to the Lord with grateful praise; make music to our God on the harp.
Psalm 147:7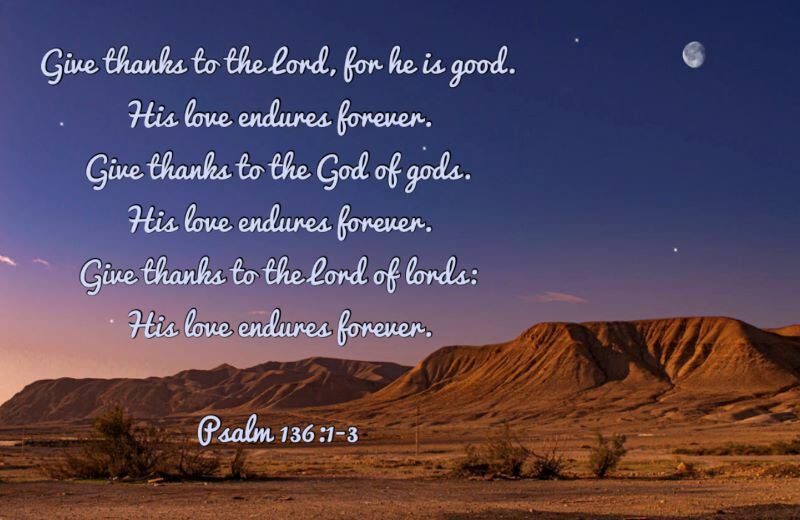 But thanks be to God! He gives us the victory through our Lord Jesus Christ.
1 Corinthians 15:57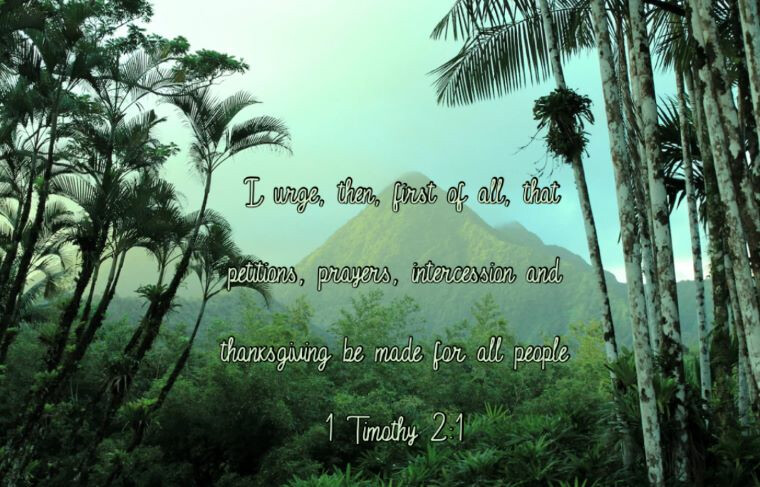 Devote yourselves to prayer, being watchful and thankful.
Colossians 4:2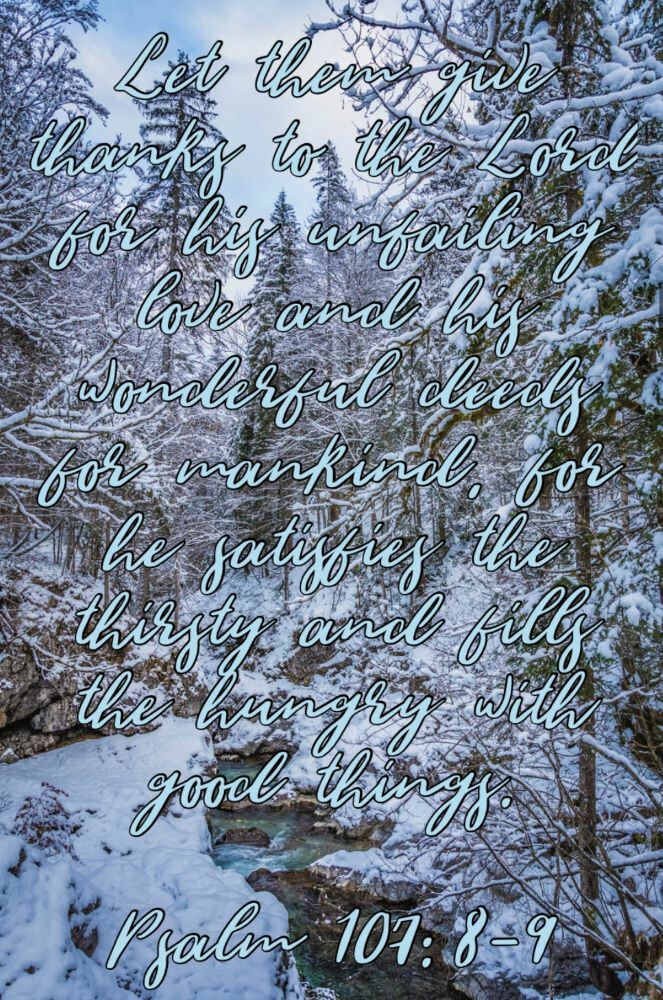 For this reason, ever since I heard about your faith in the Lord Jesus and your love for all God's people, I have not stopped giving thanks for you, remembering you in my prayers.
Ephesians 1:15-16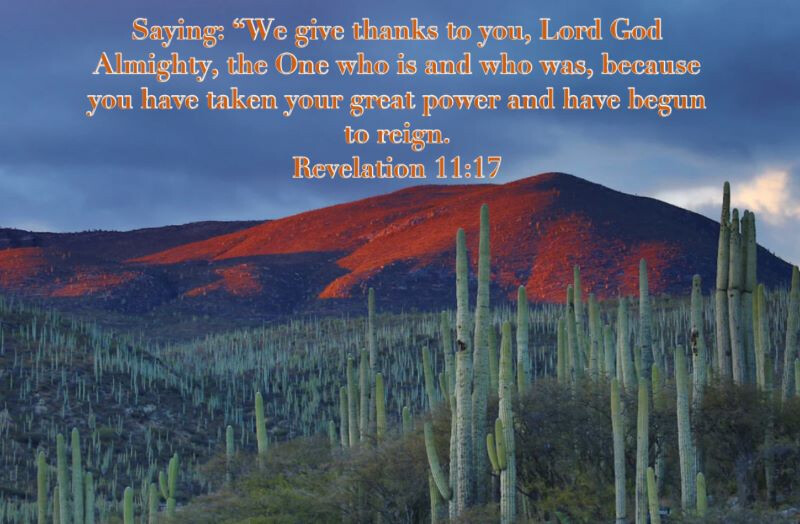 Now, our God, we give you thanks, and praise your glorious name.
1 Chronicles 29:13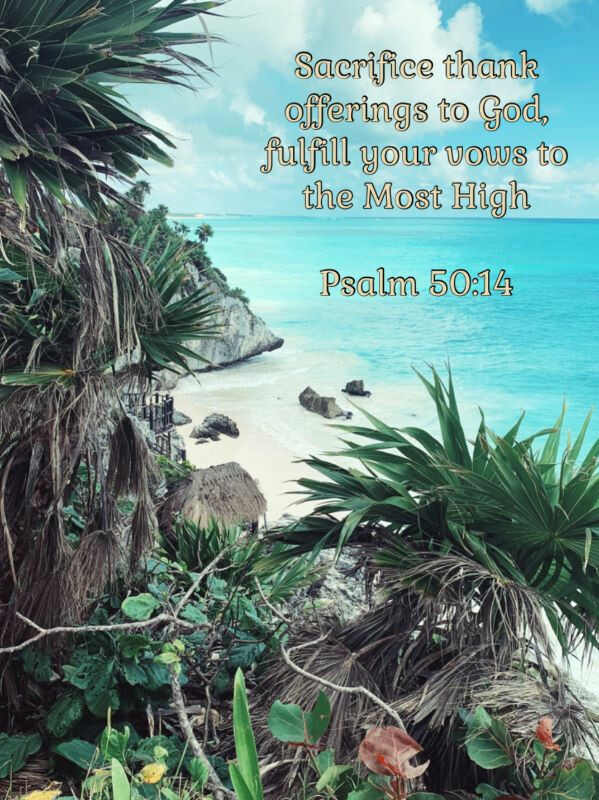 I will praise God's name in song and glorify him with thanksgiving.
Psalm 69:30
For everything God created is good, and nothing is to be rejected if it is received with thanksgiving
1 Timothy 4:4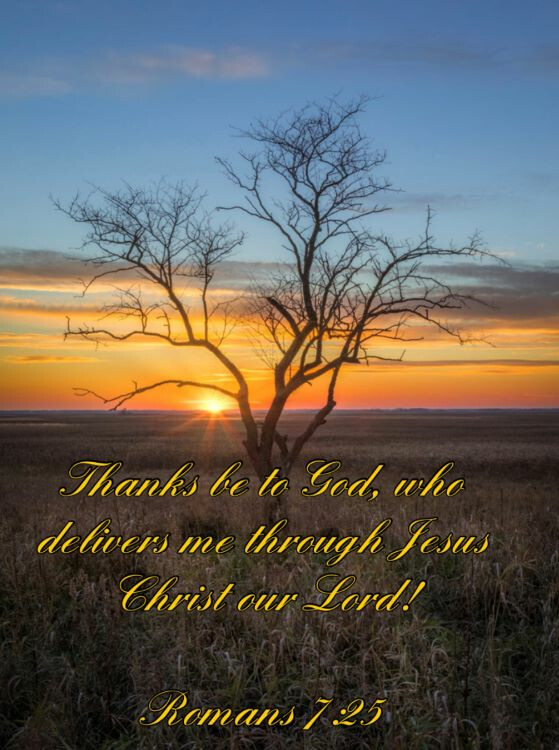 Whoever regards one day as special does so to the Lord. Whoever eats meat does so to the Lord, for they give thanks to God; and whoever abstains does so to the Lord and gives thanks to God.
Romans 14:6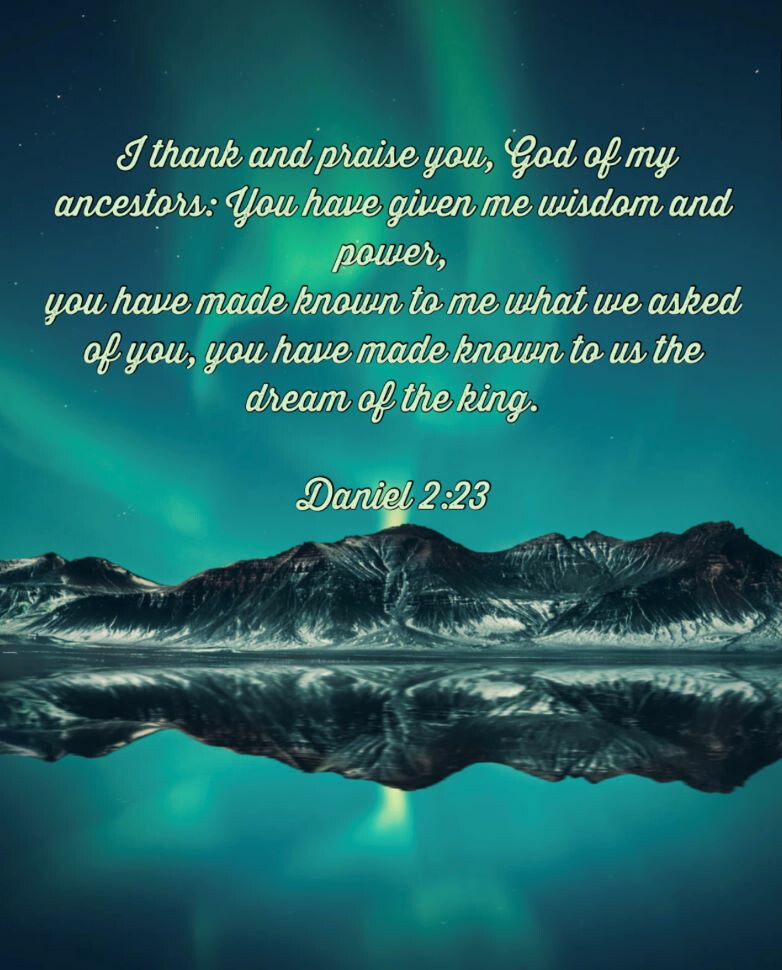 Cry out, "Save us, God our Savior; gather us and deliver us from the nations, that we may give thanks to your holy name, and glory in your praise."
1 Chronicles 16:35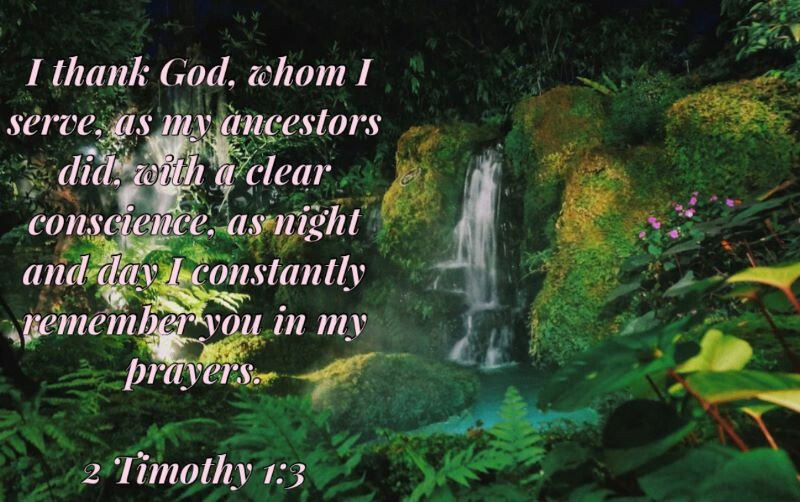 Remember this: Whoever sows sparingly will also reap sparingly, and whoever sows generously will also reap generously. Each of you should give what you have decided in your heart to give, not reluctantly or under compulsion, for God loves a cheerful giver. And God is able to bless you abundantly, so that in all things at all times, having all that you need, you will abound in every good work. As it is written:
"They have freely scattered their gifts to the poor; their righteousness endures forever."
Now he who supplies seed to the sower and bread for food will also supply and increase your store of seed and will enlarge the harvest of your righteousness. You will be enriched in every way so that you can be generous on every occasion, and through us your generosity will result in thanksgiving to God.
This service that you perform is not only supplying the needs of the Lord's people but is also overflowing in many expressions of thanks to God. Because of the service by which you have proved yourselves, others will praise God for the obedience that accompanies your confession of the gospel of Christ, and for your generosity in sharing with them and with everyone else. And in their prayers for you their hearts will go out to you, because of the surpassing grace God has given you. Thanks be to God for his indescribable gift!
2 Corinthians 9:6-15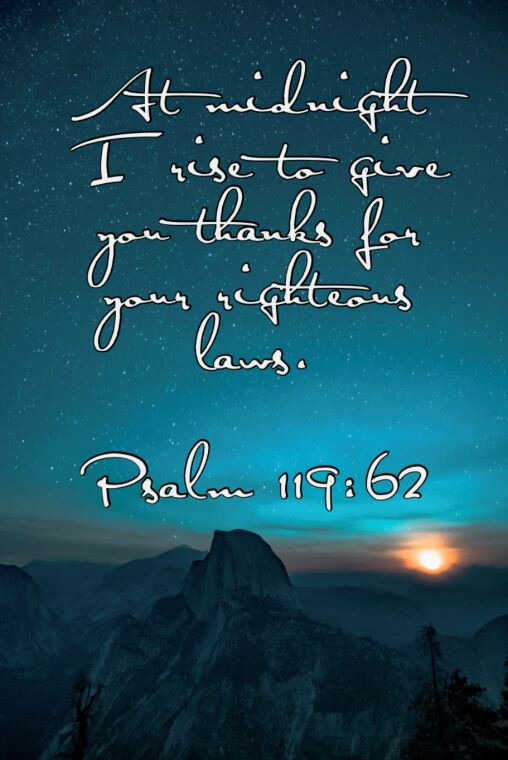 Now when Daniel learned that the decree had been published, he went home to his upstairs room where the windows opened toward Jerusalem. Three times a day he got down on his knees and prayed, giving thanks to his God, just as he had done before.
Daniel 6:10
After he said this, he took some bread and gave thanks to God in front of them all. Then he broke it and began to eat.
Acts 27:35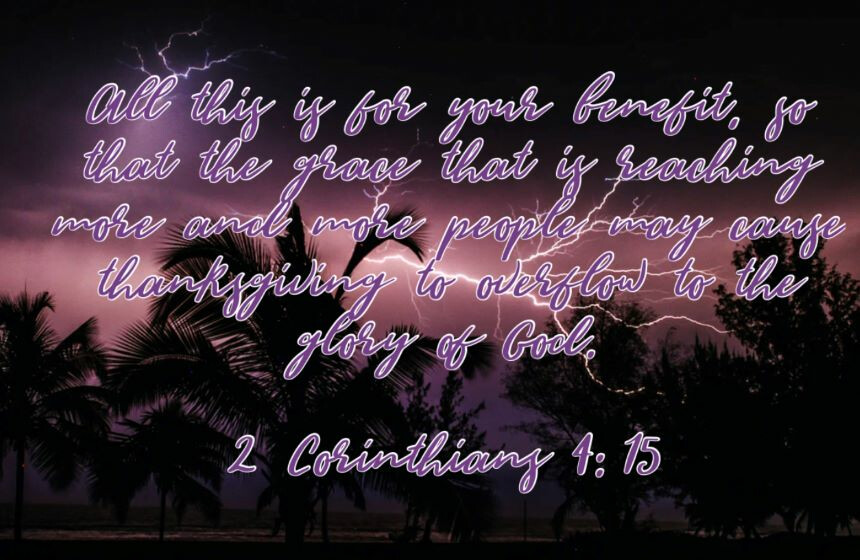 I will give you thanks in the great assembly; among the throngs I will praise you.
Psalm 35:18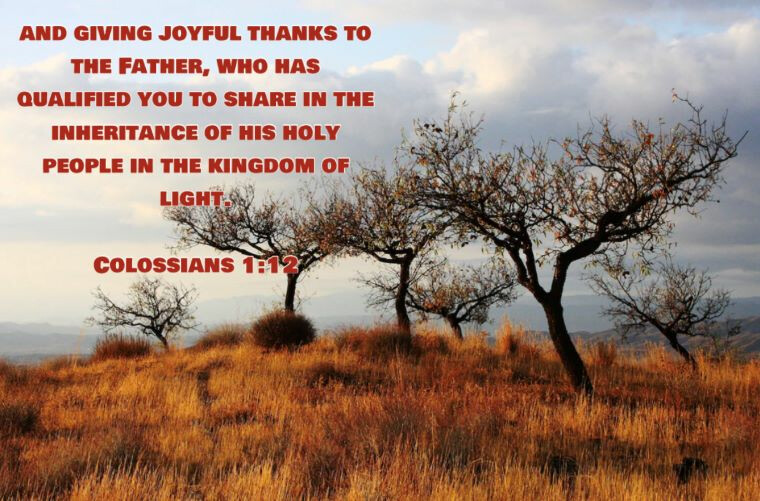 If I take part in the meal with thankfulness, why am I denounced because of something I thank God for? So whether you eat or drink or whatever you do, do it all for the glory of God.
1 Corinthians 10:30-31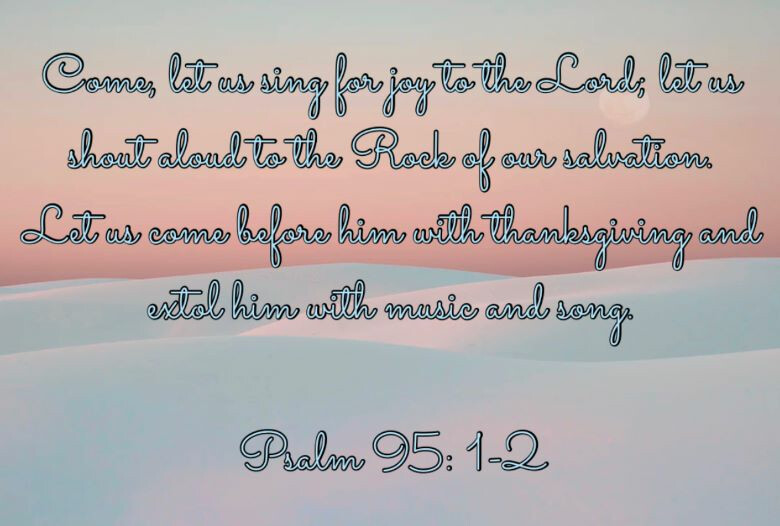 Jesus then took the loaves, gave thanks, and distributed to those who were seated as much as they wanted. He did the same with the fish.
John 6:11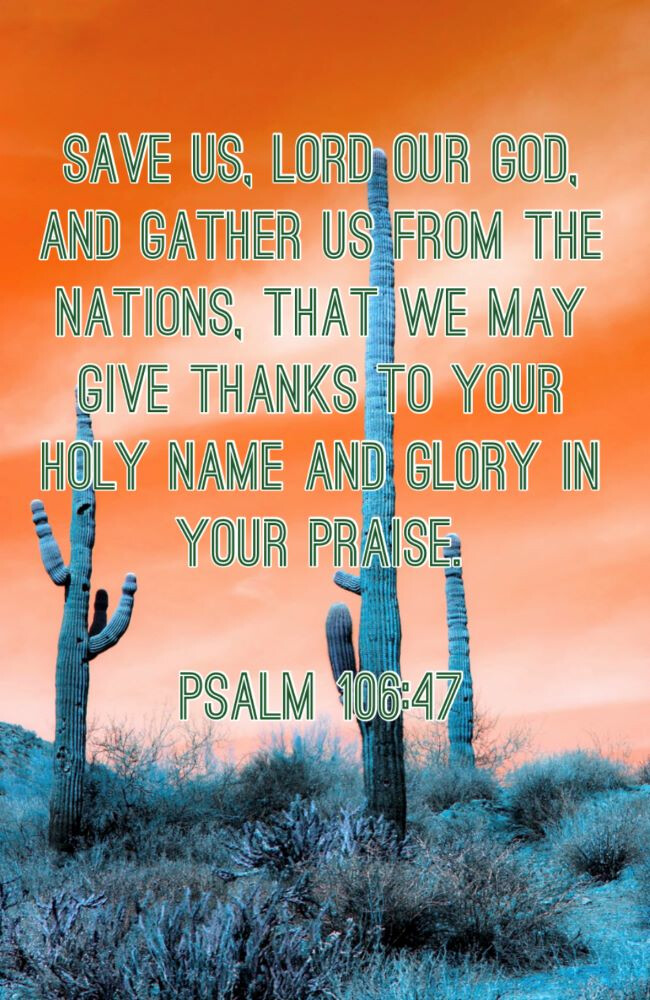 I will give thanks to the Lord because of his righteousness; I will sing the praises of the name of the Lord Most High.
Psalm 7:17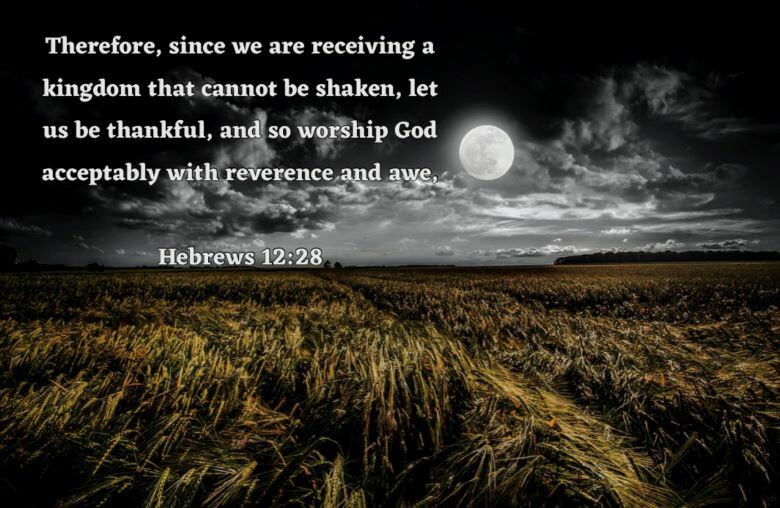 Nor should there be obscenity, foolish talk or coarse joking, which are out of place, but rather thanksgiving.
Ephesians 5:4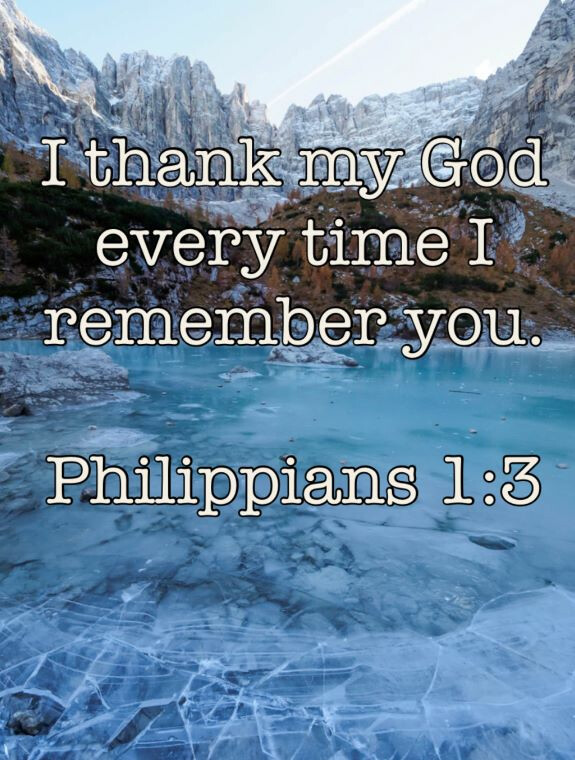 saying: "Amen! Praise and glory and wisdom and thanks and honor and power and strength be to our God for ever and ever. Amen!"
Revelation 7:12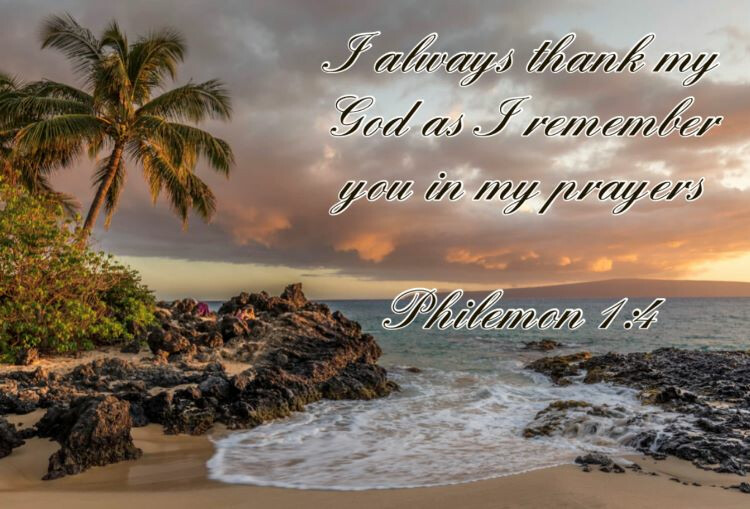 Because the Lord kept vigil that night to bring them out of Egypt, on this night all the Israelites are to keep vigil to honor the Lord for the generations to come.
Exodus 12:42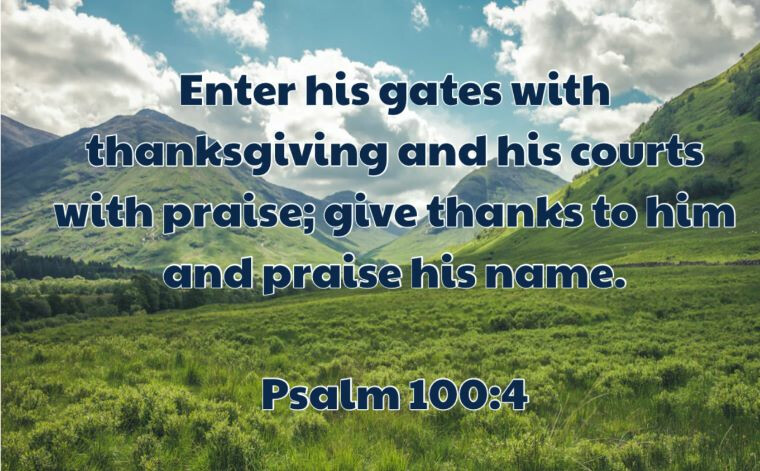 We always thank God for all of you and continually mention you in our prayers.
1 Thessalonians 1:2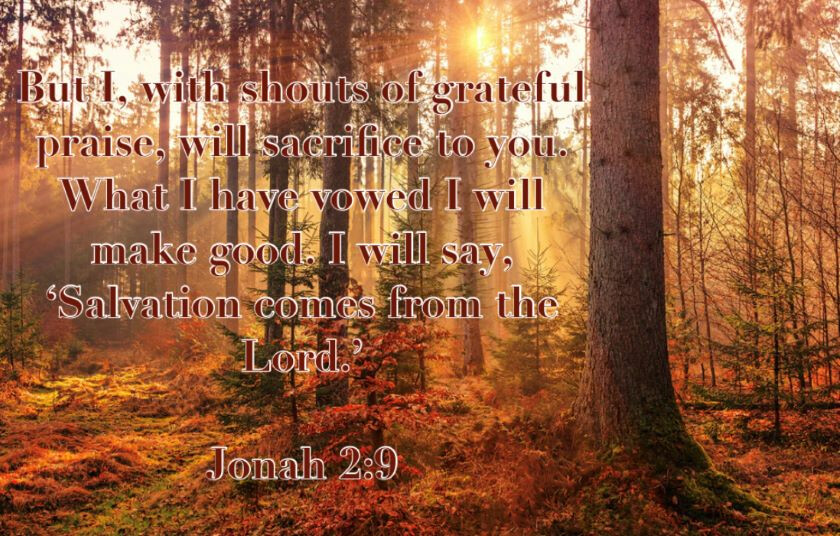 First, I thank my God through Jesus Christ for all of you, because your faith is being reported all over the world.
Romans 1:8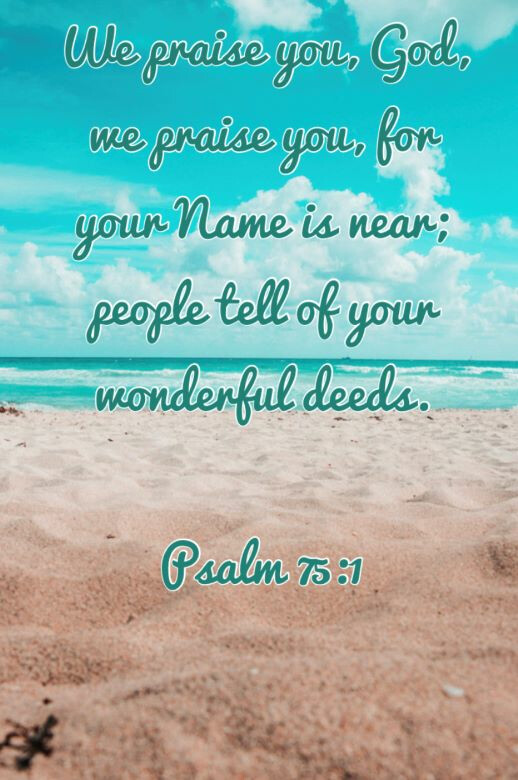 We ought always to thank God for you, brothers and sisters, and rightly so, because your faith is growing more and more, and the love all of you have for one another is increasing.
2 Thessalonians 1:3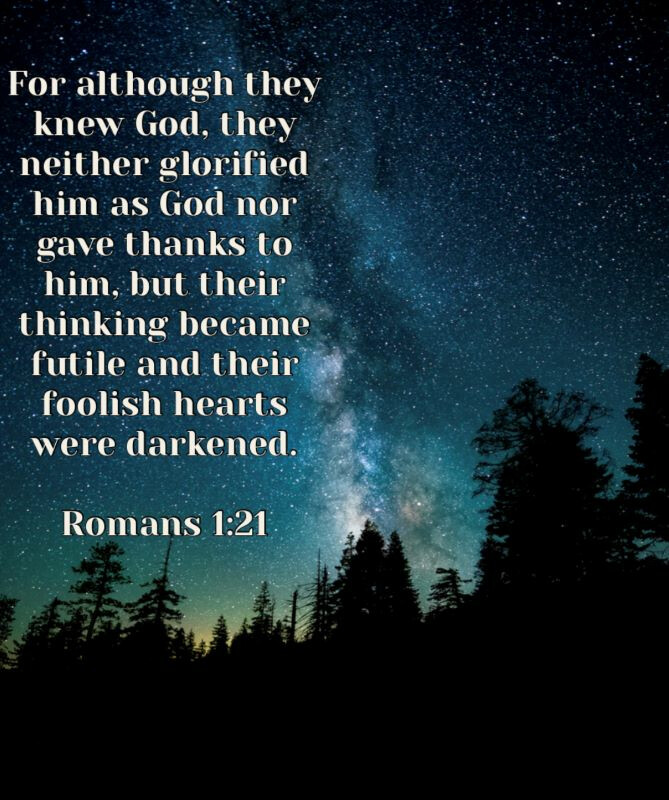 So they took away the stone. Then Jesus looked up and said, "Father, I thank you that you have heard me.
John 11:41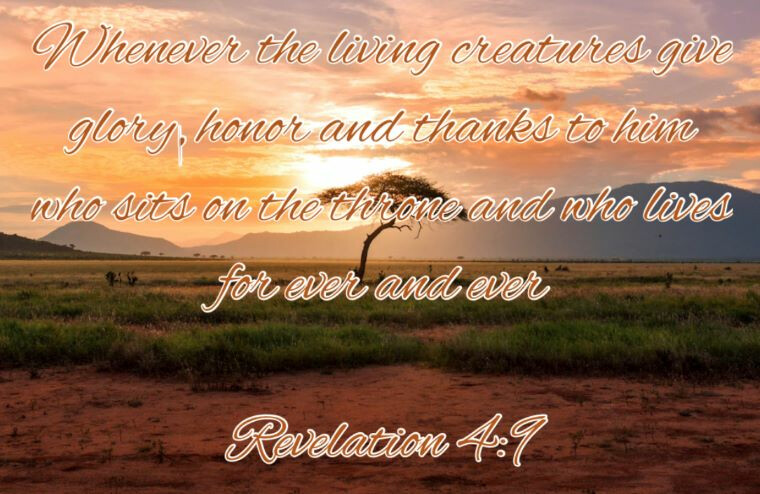 We Hope
We hope that you and your loved ones enjoy a wonderful and blessed Thanksgiving Holiday. Consider Who gave you all; don't forget to thank Him.
-Torrance Church of Christ