Family
Our Father in Heaven sent us to this Earth to challenge us, give us trials to overcome, and humble ourselves so we can find our way back home to Him. And throughout all of the tests we will face, God provided opportunities for us so we won't have to go about them alone. One of these opportunities is the liberty of having an earthly family.

What Does the Bible Teach About Family?
God is our Eternal Father who loves and cares for each of us, so it only makes sense that His word would be chock-full of advice when it comes to our Earthly families.
The Bible gives us sound counsel regarding family, ranging from instructions for raising your children to live righteously, to uplifting one another, discipline, and being respectful to your loved ones.
Bible Verses About Family
Honor your father and your mother, so that you may live long in the land the Lord your God is giving you.
Exodus 20:12
My command is this: Love each other as I have loved you.
John 15:12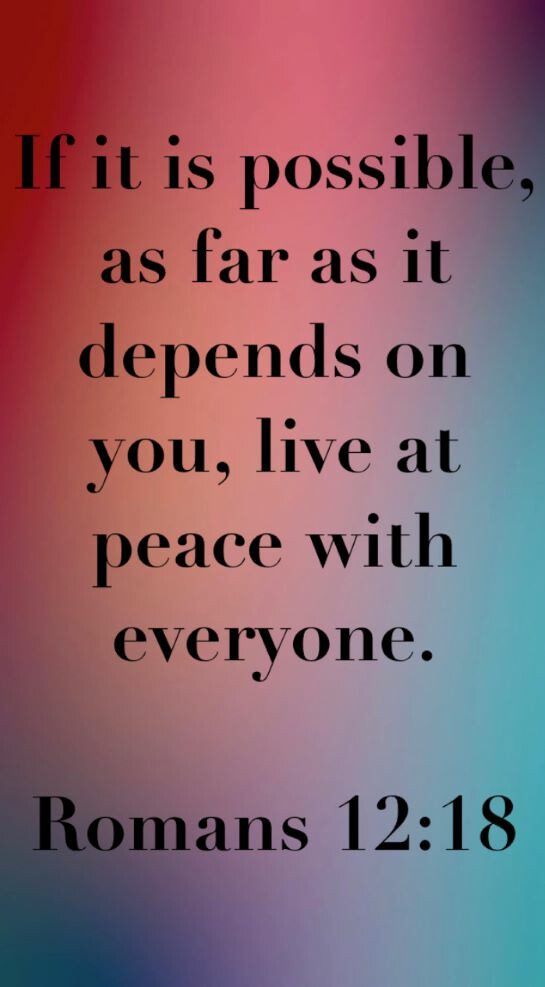 Whoever spares the rod hates their children, but the one who loves their children is careful to discipline them.
Proverbs 13:24
Discipline your children appropriately so that they will grow up to be responsible and dependable adults. Teach them the ways of right and wrong.
'Honor your father and mother,' and 'love your neighbor as yourself.
Matthew 19:19
Whoever brings ruin on their family will inherit only wind, and the fool will be servant to the wise.
Proverbs 11:29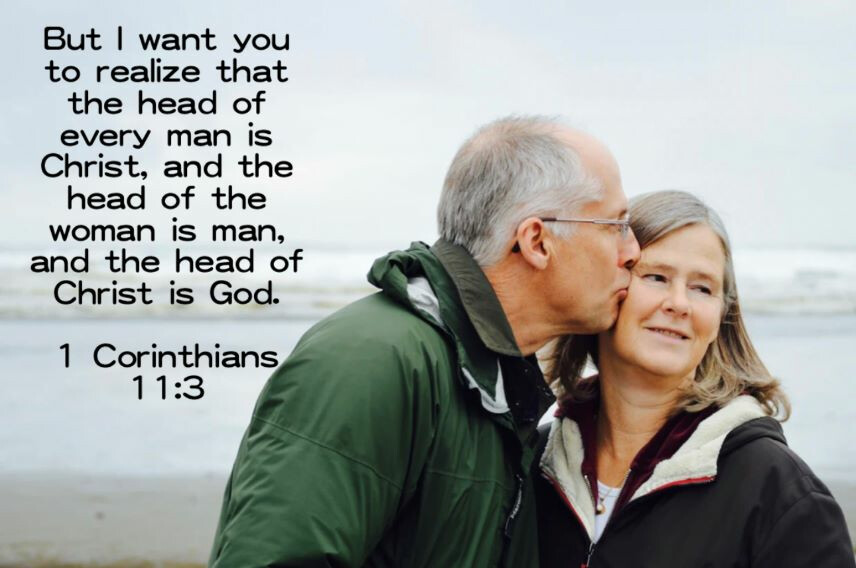 But if a widow has children or grandchildren, these should learn first of all to put their religion into practice by caring for their own family and so repaying their parents and grandparents, for this is pleasing to God.
1 Timothy 5:4
Let love and faithfulness never leave you; bind them around your neck, write them on the tablet of your heart.
Proverbs 3:3
A wise son brings joy to his father, but a foolish man despises his mother.
Proverbs 15:20
"Honor your father and mother"—which is the first commandment with a promise—"so that it may go well with you and that you may enjoy long life on the Earth."
Ephesians 6: 2-3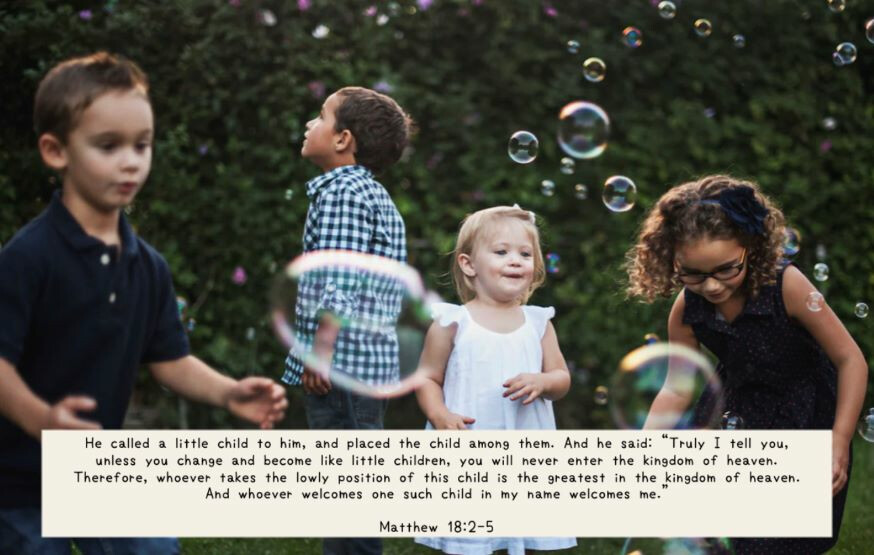 That is why a man leaves his father and mother and is united to his wife, and they become one flesh.
Genesis 2:24
Husbands and wives are meant to become one; a united front with mutual love and respect.
Therefore, if you are offering your gift at the altar and there remember that your brother or sister has something against you, leave your gift there in front of the altar. First go and be reconciled to them; then come and offer your gift.
Matthew 5:23-24
It is important to do what you can to repair these sacred and intimate relationships.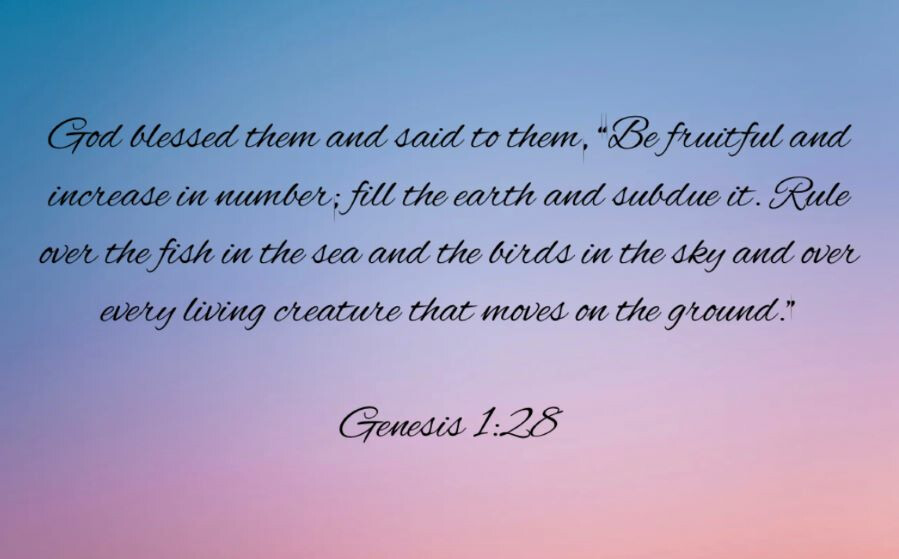 I have no greater joy than to hear that my children are walking in the truth.
3 John 1:4
However, each one of you also must love his wife as he loves himself, and the wife must respect her husband.
Ephesians 5:33
Welcome and love your in-laws.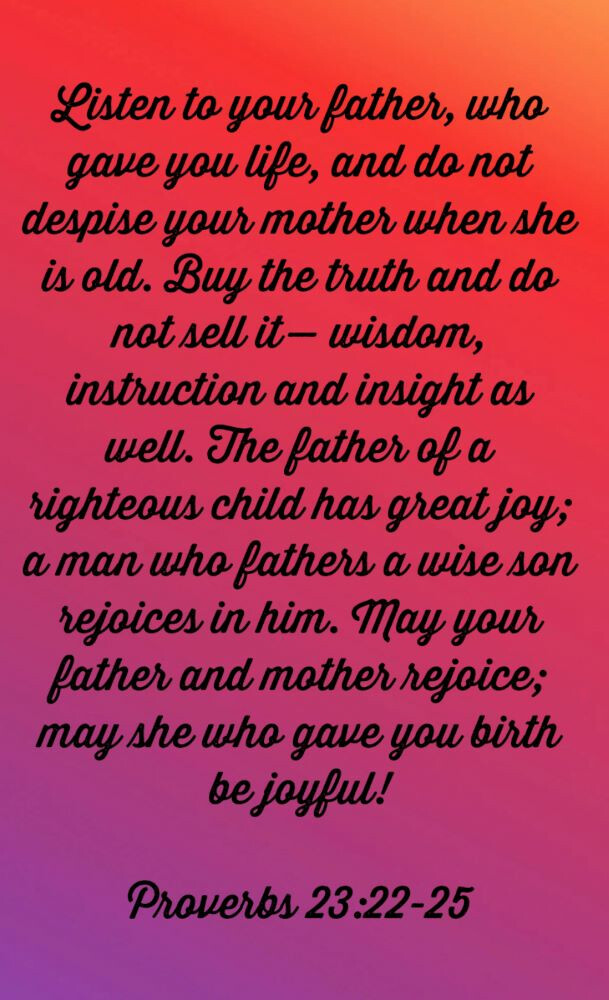 A wise son heeds his father's instruction, but a mocker does not respond to rebukes.
Proverbs 13:1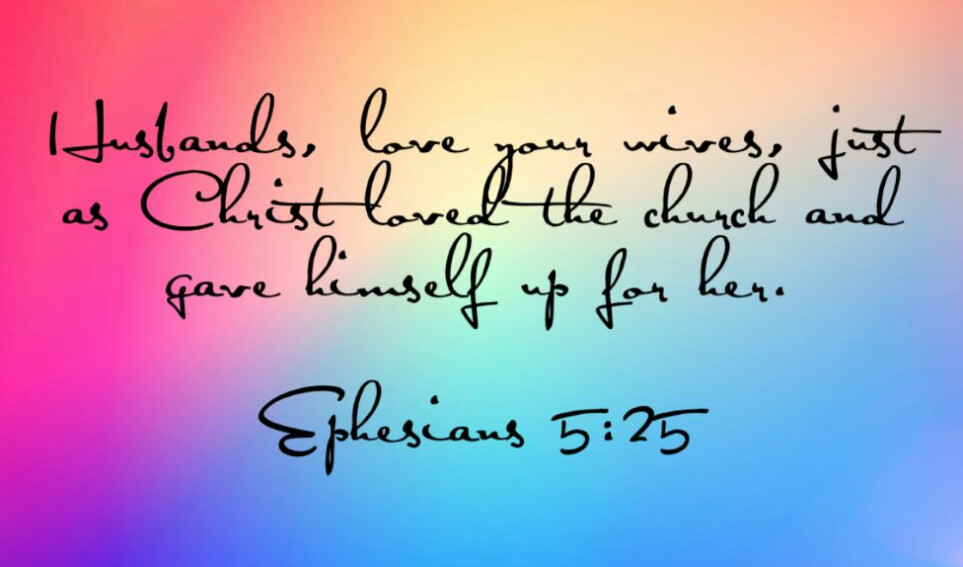 Brothers and sisters, if someone is caught in a sin, you who live by the Spirit should restore that person gently. But watch yourselves, or you also may be tempted.
Galatians 6:1
If one of your family members makes a mistake or poor decision, be sure to let them know you are there for them, and be gentle and kind to them. Do not be harsh or cruel. We are all human, and we all stray from the path sometimes. This does not mean you support their mistake or decision, rather, you are supporting them as a person and encouraging them to rectify their wrongdoing.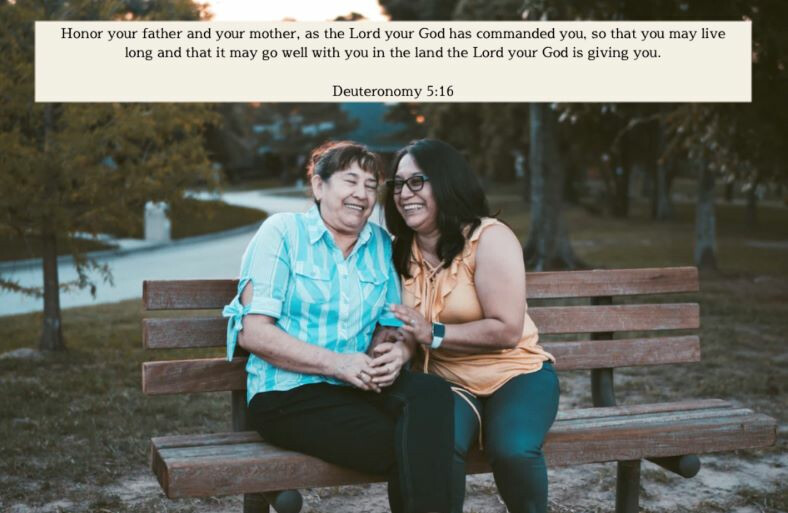 "The eye that mocks a father, that scorns an aged mother, will be pecked out by the ravens of the valley, will be eaten by the vultures.
Proverbs 30:17
"You have heard that it was said, 'You shall not commit adultery.' But I tell you that anyone who looks at a woman lustfully has already committed adultery with her in his heart."
Matthew 5:27-28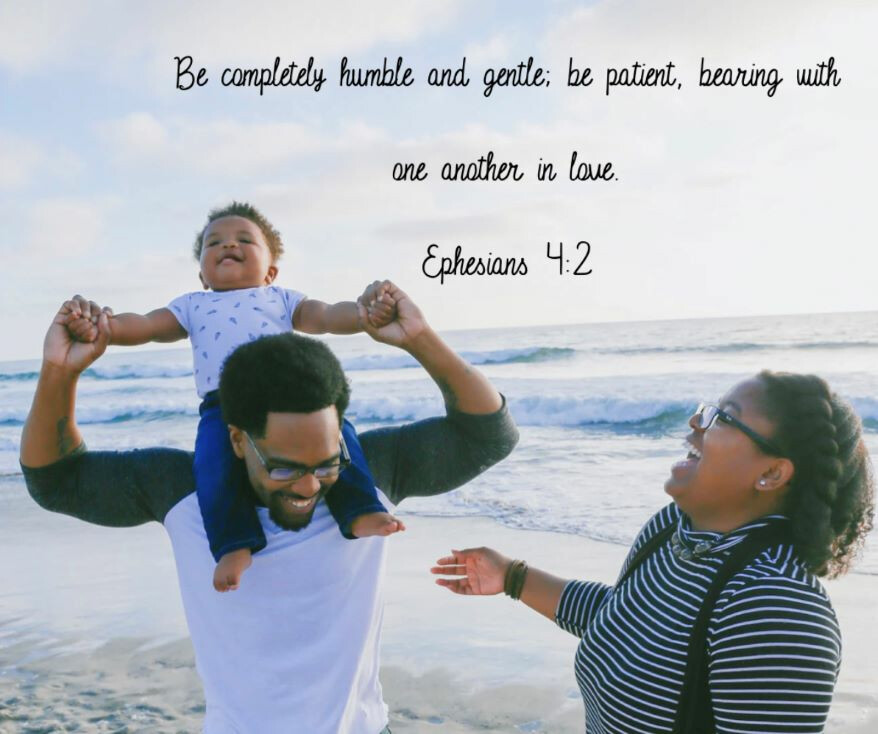 A discerning son heeds instruction, but a companion of gluttons disgraces his father.
Proverbs 28:7
Dear friends, since God so loved us, we also ought to love one another.
1 John 4:11
Fathers, do not embitter your children, or they will become discouraged.
Colossians 3:21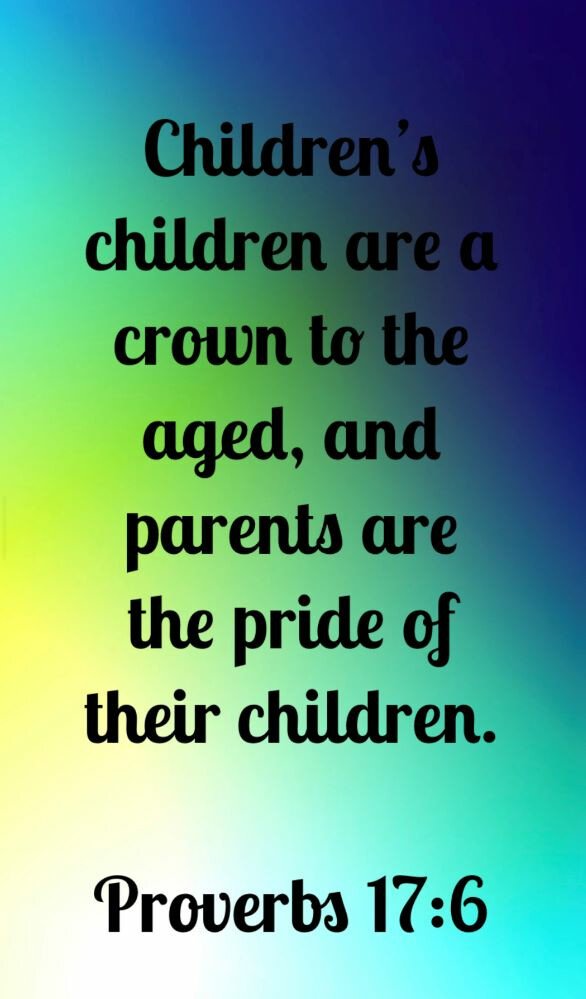 The righteous lead blameless lives; blessed are their children after them.
Proverbs 20:7
A wise son brings joy to his father, but a foolish son brings grief to his mother.
Proverbs 10:1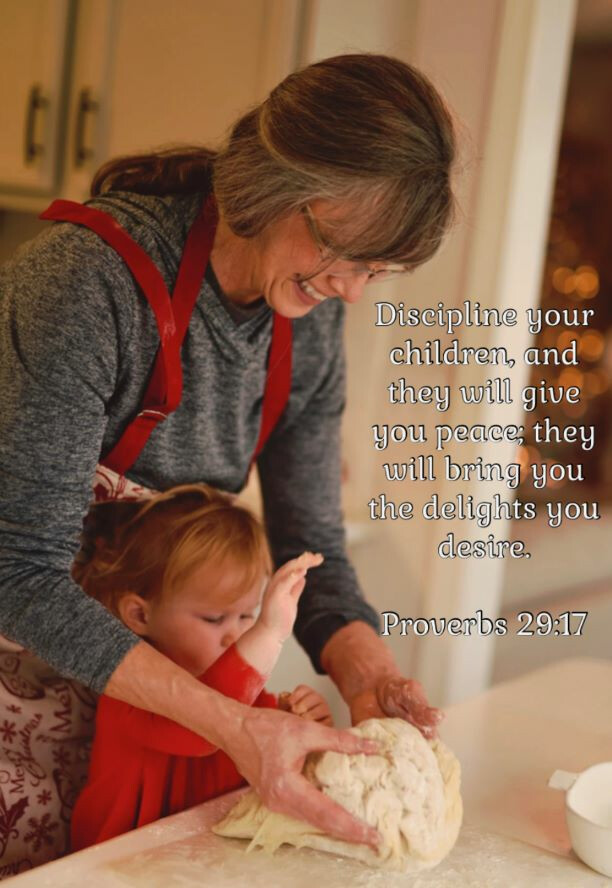 Jesus said, "Let the little children come to me, and do not hinder them, for the kingdom of heaven belongs to such as these."
Matthew 19:14
Love is patient, love is kind. It does not envy, it does not boast, it is not proud. It does not dishonor others, it is not self-seeking, it is not easily angered, it keeps no record of wrongs. Love does not delight in evil but rejoices with the truth. It always protects, always trusts, always hopes, always perseveres. Love never fails…
1 Corinthians 13:4-8
Albeit self-explanatory, it is vital to live by these words. Pure love is not selfish, it does not hurt, it does not take. Pure love flourishes with happiness, compassion, generosity, truth, and appreciation. It is of God, and it is a beautiful and magnificent element that is fundamental for spiritual and honorable relationships with your loved ones.
All your children will be taught by the Lord, and great will be their peace.
Isaiah 54:13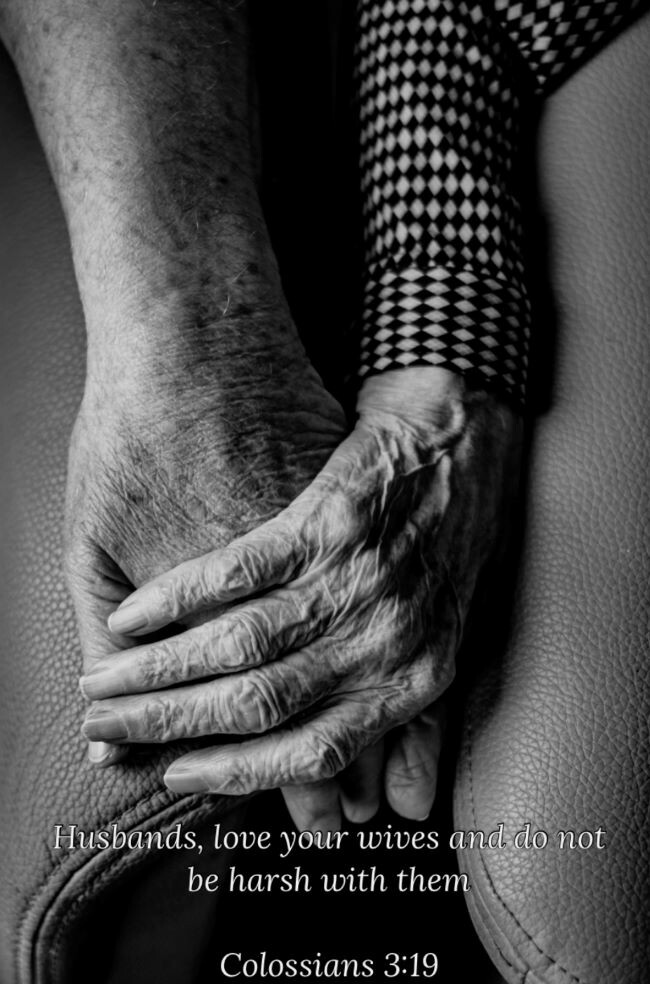 Listen, my son, to your father's instruction and do not forsake your mother's teaching.
Proverbs 1:8
Be shepherds of God's flock that is under your care, watching over them—not because you must, but because you are willing, as God wants you to be; not pursuing dishonest gain, but eager to serve; not lording it over those entrusted to you, but being examples to the flock.
1 Peter 5:2-3
God is trusting you to raise your children virtuously and to live with morals. You must be the ethical and spiritual example they need.
Houses and wealth are inherited from parents, but a prudent wife is from the Lord.
Proverbs 19:14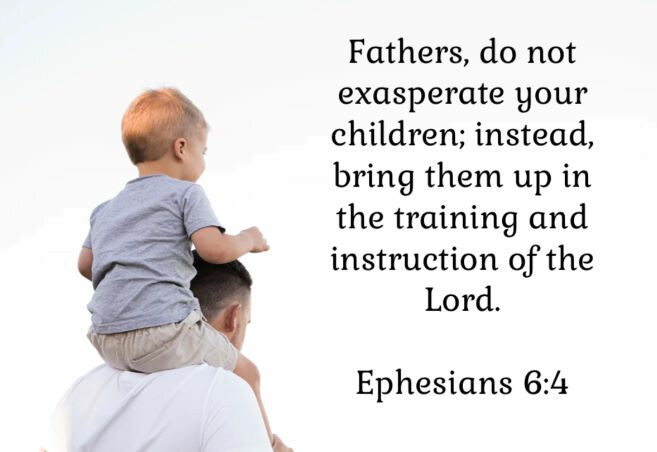 And let us consider how we may spur one another on toward love and good deeds, not giving up meeting together, as some are in the habit of doing, but encouraging one another—and all the more as you see the Day approaching.
Hebrews 10:24-25
He who gathers crops in summer is a prudent son, but he who sleeps during harvest is a disgraceful son.
Proverbs 10:5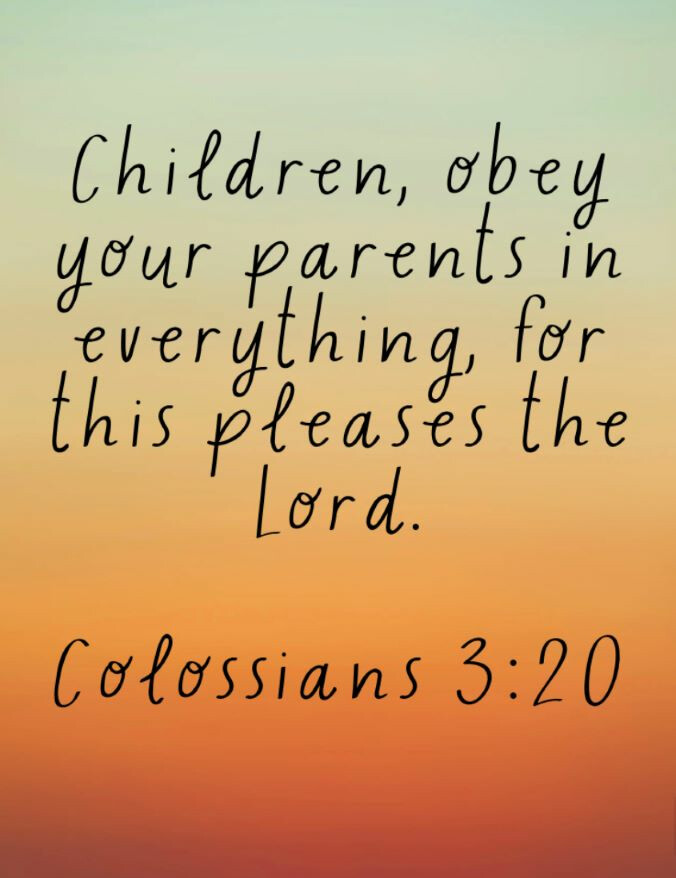 These commandments that I give you today are to be on your hearts. Impress them on your children. Talk about them when you sit at home and when you walk along the road, when you lie down and when you get up.
Deuteronomy 6:6-7
It is your responsibility to teach your children the word of God.
Do not rebuke an older man harshly, but exhort him as if he were your father. Treat younger men as brothers, older women as mothers, and younger women as sisters, with absolute purity.
1 Timothy 5:1-2
Whoever robs their father and drives out their mother is a child who brings shame and disgrace.
Proverbs 19:26
Cherish your parents, and regard them with the highest esteem.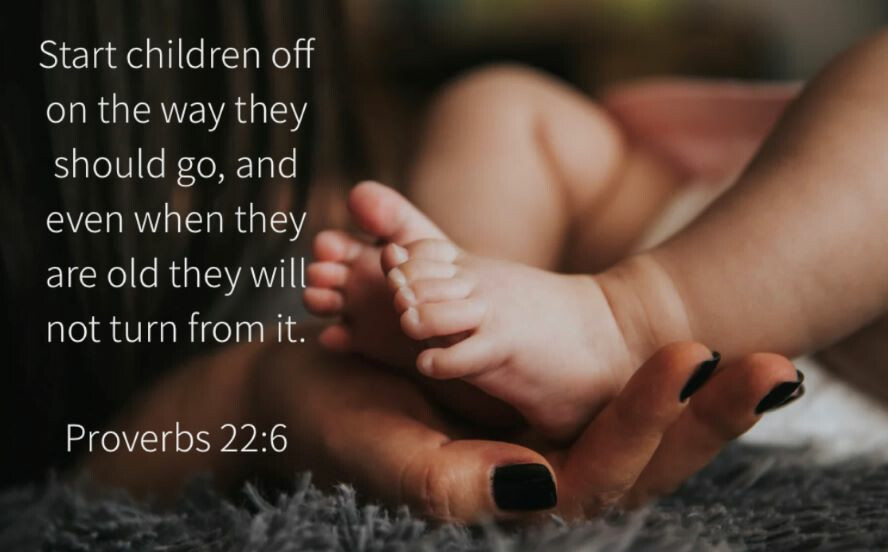 Anyone who loves their brother and sister lives in the light, and there is nothing in them to make them stumble. But anyone who hates a brother or sister is in the darkness and walks around in the darkness. They do not know where they are going, because the darkness has blinded them.
1 John 2:10-11
When you provide unconditional love, you are living in the light. By serving, being respectful, being patient, and kind, you are receiving blessings from above.
Anyone who does not provide for their relatives, and especially for their own household, has denied the faith and is worse than an unbeliever.
1 Timothy 5:8
Provide and give to your family. They are so important; you must support them and show them unconditional love.
Bear with each other and forgive one another if any of you has a grievance against someone. Forgive as the Lord forgave you.
Colossians 3:13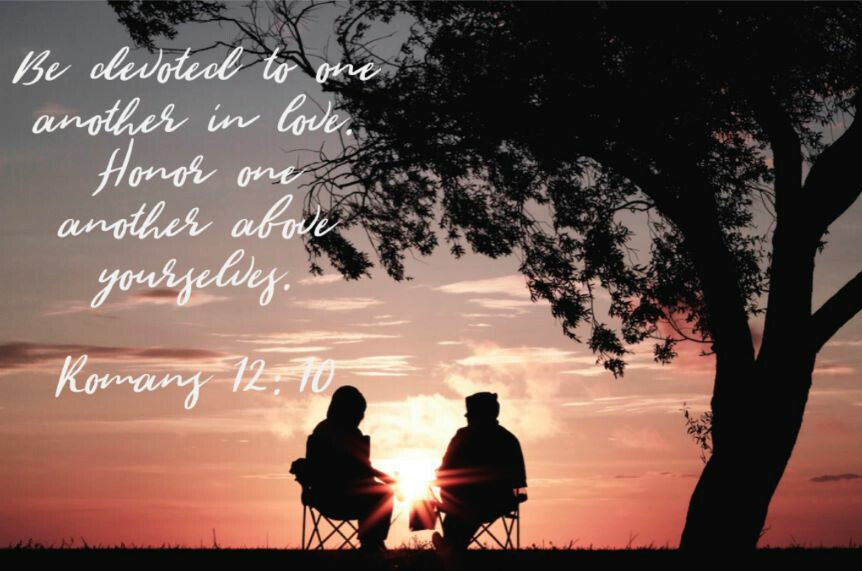 The greedy bring ruin to their households, but the one who hates bribes will live.
Proverbs 15:27
So they are no longer two, but one flesh. Therefore what God has joined together, let no one separate.
Matthew 19:6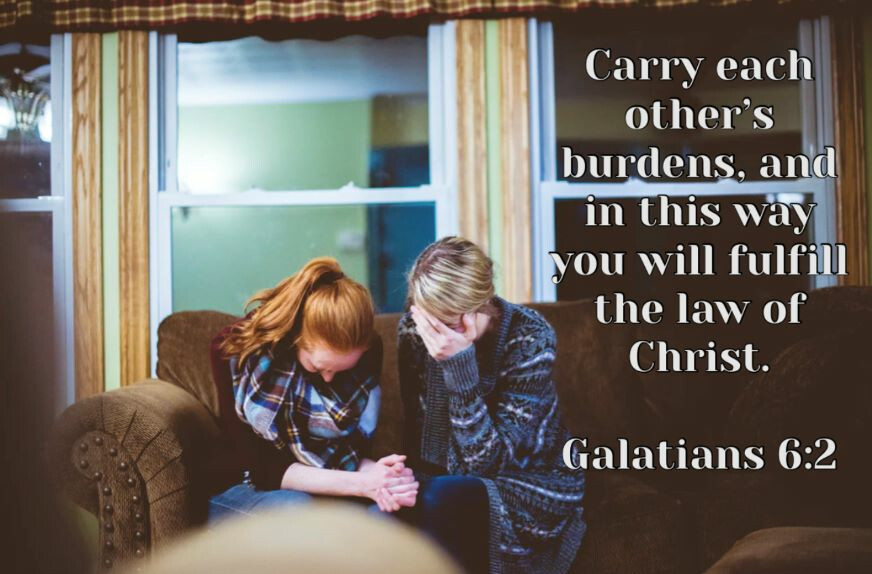 A wife of noble character is her husband's crown, but a disgraceful wife is like decay in his bones.
Proverbs 12:4
Treat your spouse with love and the utmost respect.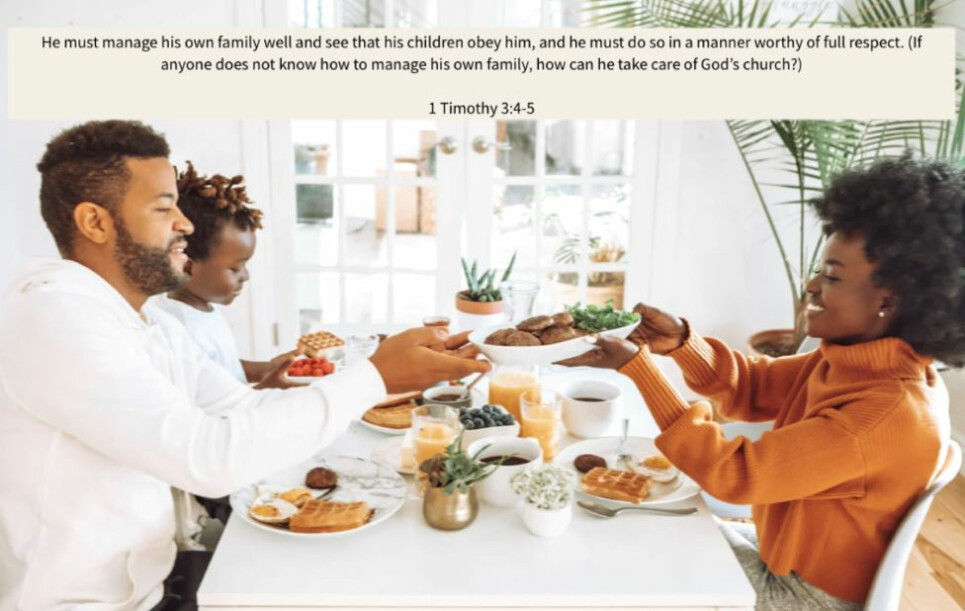 In the same way, you who are younger, submit yourselves to your elders. All of you, clothe yourselves with humility toward one another, because,
"God opposes the proud "but shows favor to the humble.
1 Peter 5:5
Discipline your children, for in that there is hope; do not be a willing party to their death.
Proverbs 19:18
Therefore, as God's chosen people, holy and dearly loved, clothe yourselves with compassion, kindness, humility, gentleness and patience
Colossians 3:12
Embody compassion, kindness, humility, gentleness and patience with your family. Be the safe person your loved ones can turn to in a time of need, and give them the comfort and love they deserve.
Do not withhold discipline from a child; if you punish them with the rod, they will not die. Punish them with the rod and save them from death.
Proverbs 23:13-14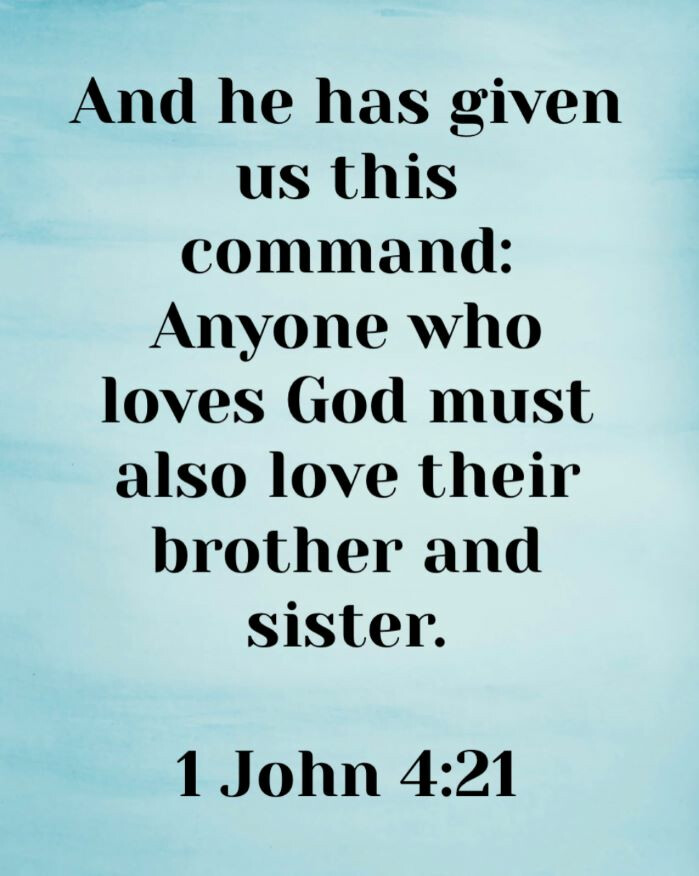 Dear friends, let us love one another, for love comes from God. Everyone who loves has been born of God and knows God.
1 John 4:7
"See that you do not despise one of these little ones. For I tell you that their angels in heaven always see the face of my Father in heaven.
Matthew 18:10
Children are special gifts. Treat them fairly, and with love and respect.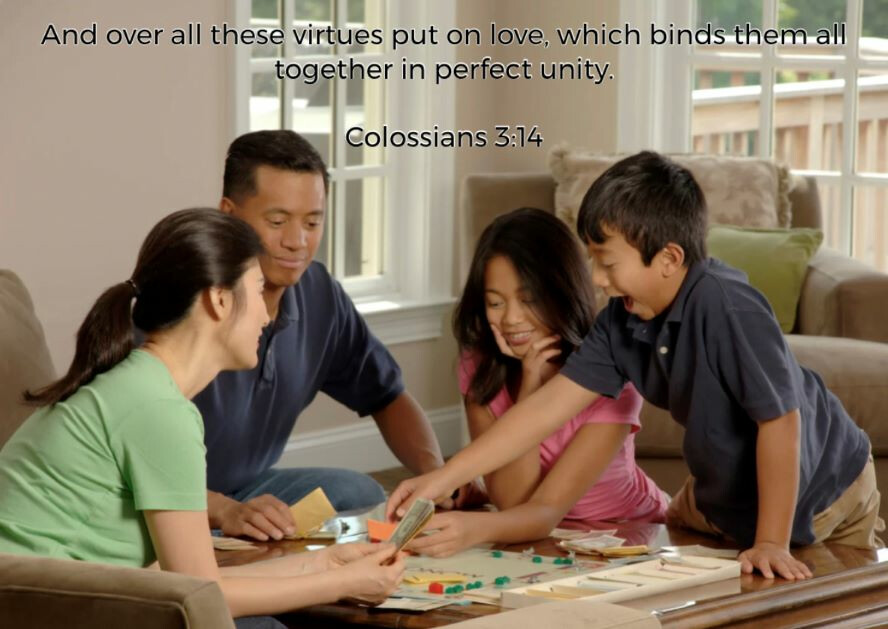 Brothers and sisters, do not slander one another. Anyone who speaks against a brother or sister or judges them speaks against the law and judges it. When you judge the law, you are not keeping it, but sitting in judgment on it.
James 4:11
Do not speak ill of your loved ones. Don't judge them or cause contention. Instead, love them unshakably.
For God said, 'Honor your father and mother' and 'Anyone who curses their father or mother is to be put to death.'
Matthew 15:4
Only be careful, and watch yourselves closely so that you do not forget the things your eyes have seen or let them fade from your heart as long as you live. Teach them to your children and to their children after them.
Deuteronomy 4:9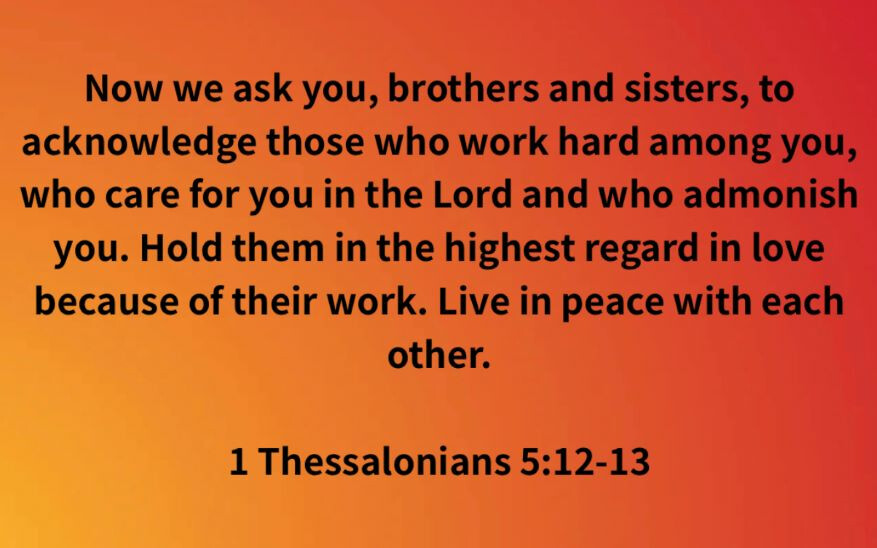 Whoever claims to love God yet hates a brother or sister is a liar. For whoever does not love their brother and sister, whom they have seen, cannot love God, whom they have not seen.
1 John 4:20
Better is open rebuke than hidden love.
Proverbs 27:5
Show your love always.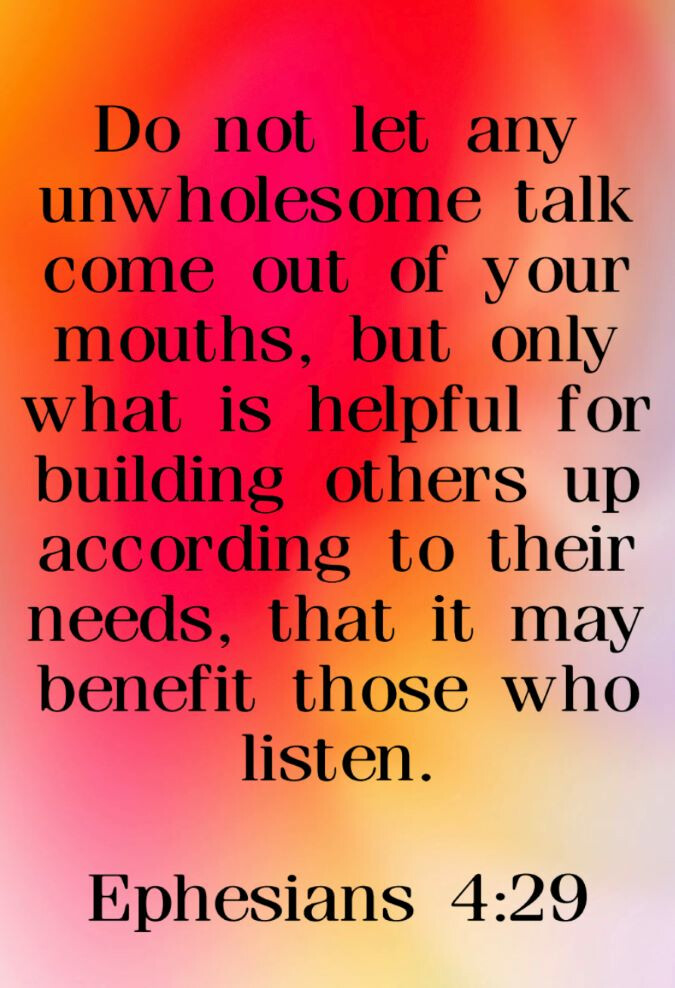 The living, the living—they praise you, as I am doing today; parents tell their children about your faithfulness.
Isaiah 38:19
"If anyone causes one of these little ones—those who believe in me—to stumble, it would be better for them to have a large millstone hung around their neck and to be drowned in the depths of the sea."
Matthew 18:6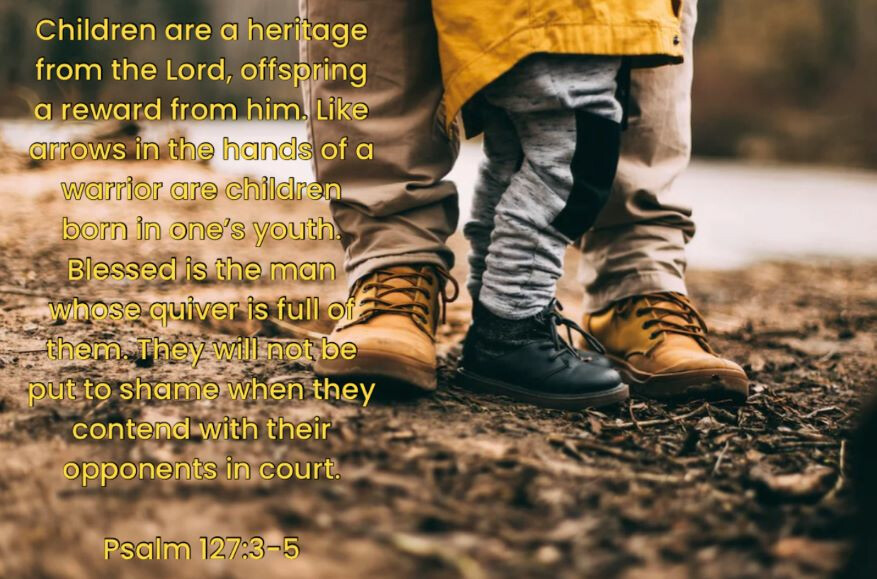 In this same way, husbands ought to love their wives as their own bodies. He who loves his wife loves himself.
Ephesians 5:28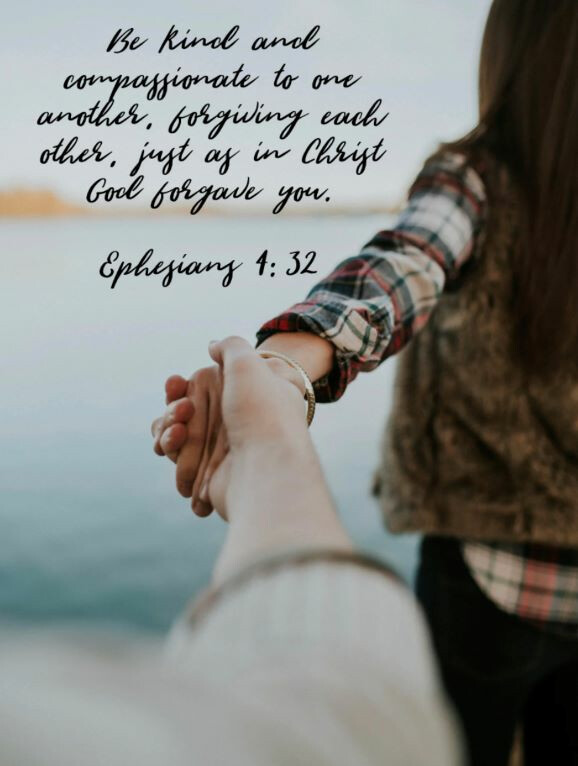 Each of you should use whatever gift you have received to serve others, as faithful stewards of God's grace in its various forms.
1 Peter 4:10
Use your gift from God to serve those in your family. If you're handy, serve in that way. If you are a great cook, cook a relative a meal. Use these talents and gifts for the purpose of good and love.
Wives, submit yourselves to your husbands, as is fitting in the Lord.
Colossians 3:18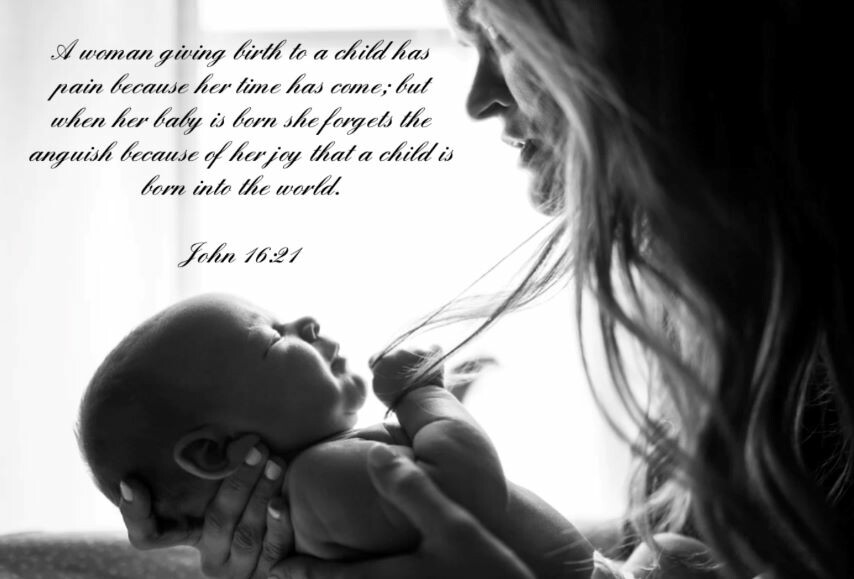 For you created my inmost being; you knit me together in my mother's womb. I praise you because I am fearfully and wonderfully made; your works are wonderful, I know that full well.
Psalm 139:13-14
We are all the children of God. He loves us completely, mistakes and all.
'For this reason a man will leave his father and mother and be united to his wife, and the two will become one flesh.' So they are no longer two, but one flesh. Therefore what God has joined together, let no one separate."
Mark 10:7-9
Stop listening to instruction, my son, and you will stray from the words of knowledge.
Proverbs 19:27
Heed the advice of your fathers, both the heavenly one and the earthly one.
Therefore encourage one another and build each other up, just as in fact you are doing.
1 Thessalonians 5:11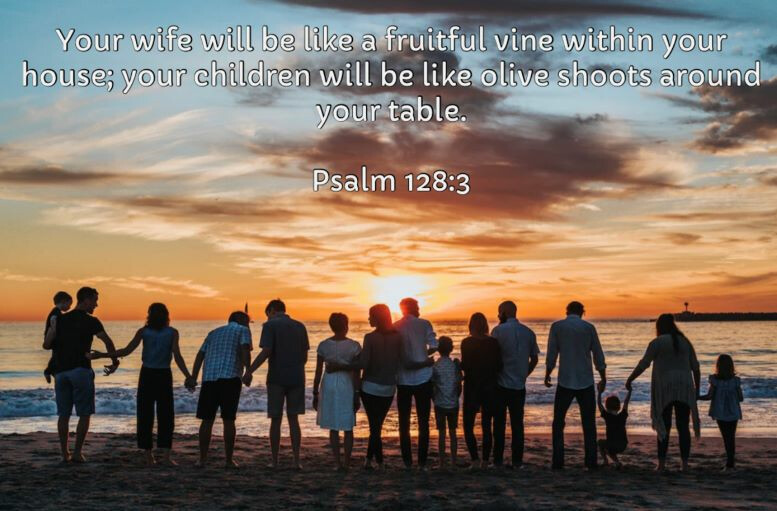 A friend loves at all times, and a brother is born for a time of adversity.
Proverbs 17:17
And now these three remain: faith, hope and love. But the greatest of these is love.
1 Corinthians 13:13
The best thing we can do for our family members is love them.
This is my command: Love each other.
John 15:17
Children, obey your parents in the Lord, for this is right.
Ephesians 6:1
A foolish child is a father's ruin, and a quarrelsome wife is like the constant dripping of a leaky roof.
Proverbs 19:13
Love must be sincere. Hate what is evil; cling to what is good.
Romans 12:9
Offer hospitality to one another without grumbling.
1 Peter 4:9
Serve one another, and help each other out around the house. Help because you want to help; because you want to take some burden off their back.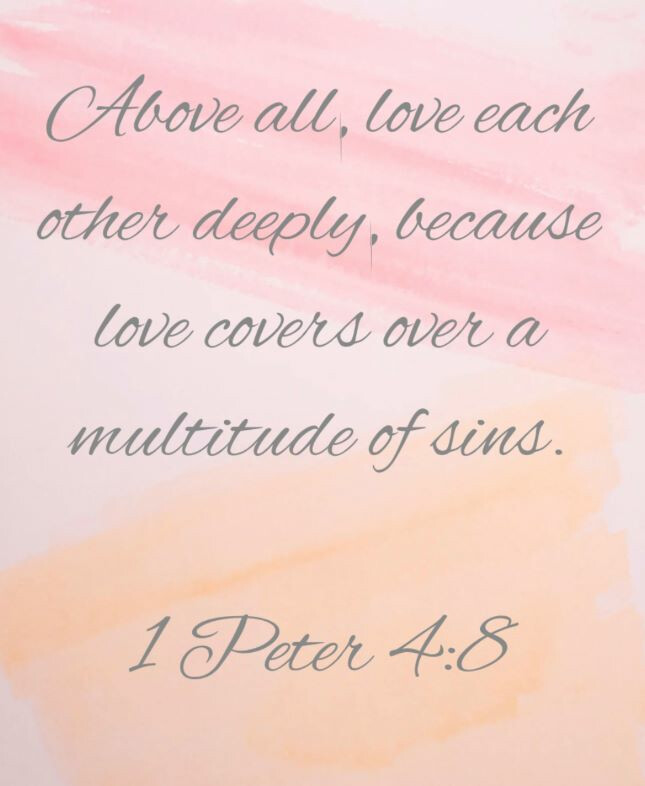 A wife of noble character who can find?
She is worth far more than rubies.
Her husband has full confidence in her
and lacks nothing of value.
She brings him good, not harm,
all the days of her life.
She selects wool and flax
and works with eager hands.
She is like the merchant ships,
bringing her food from afar.
She gets up while it is still night;
she provides food for her family
and portions for her female servants.
She considers a field and buys it;
out of her earnings she plants a vineyard.
She sets about her work vigorously;
her arms are strong for her tasks.
She sees that her trading is profitable,
and her lamp does not go out at night.
In her hand she holds the distaff
and grasps the spindle with her fingers.
She opens her arms to the poor
and extends her hands to the needy.
When it snows, she has no fear for her household;
for all of them are clothed in scarlet.
She makes coverings for her bed;
she is clothed in fine linen and purple.
Her husband is respected at the city gate,
where he takes his seat among the elders of the land.
She makes linen garments and sells them,
and supplies the merchants with sashes.
She is clothed with strength and dignity;
she can laugh at the days to come.
She speaks with wisdom,
and faithful instruction is on her tongue.
She watches over the affairs of her household
and does not eat the bread of idleness.
Her children arise and call her blessed;
her husband also, and he praises her:
"Many women do noble things,
but you surpass them all."
Charm is deceptive, and beauty is fleeting;
but a woman who fears the Lord is to be praised.
Honor her for all that her hands have done,
and let her works bring her praise at the city gate.
Proverbs 10:10-31

In Closing
Don't take your relationships with your family members for granted. Forgive grievances, practice patience, uplift one another, and most importantly show and express your love openly. Guide your children to follow the Lord, and instill His teachings in their hearts. Take delight in serving your spouse, and be gentle with them always. Be there to offer comfort and support when needed, and do so without passing judgment. Don't let your loved ones have the opportunity to question your love for them.
I challenge you to send a letter, text message, or email to a relative today expressing your appreciation for them.
Your family is a gift from God, treasure them always.
-Torrance Church of Christ